Home
/
Health & Science
Alarm as Covid-19 vaccines, essential supplies run out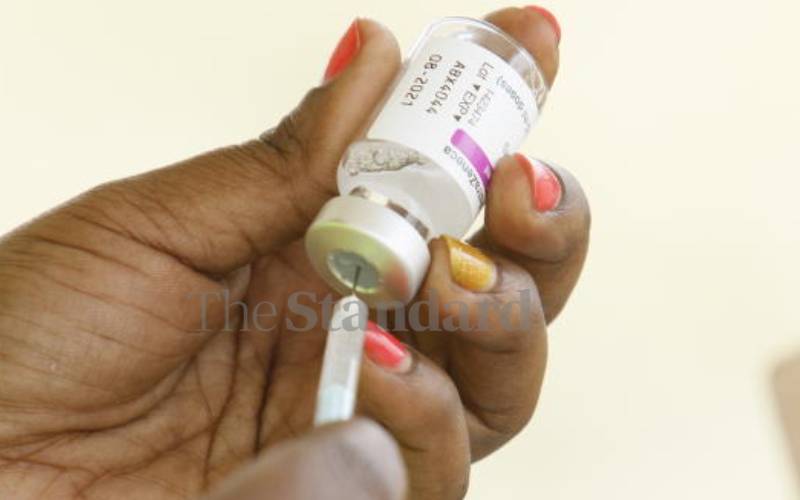 County public hospitals have run out of Covid-19 vaccines and other essential supplies.
The shortage comes at a time the vaccine uptake is rising, and the pandemic continues to take a toll on the region.
Yesterday, hundreds of civil servants and residents who sought vaccination were turned away in various hospitals. Last week, Health Executive John Mwangeka said the county got 3,540 doses for the second phase.
In the first case, 6,040 doses of the vaccines were administered to the county staff and security personnel.
And yesterday, the Assembly Health committee said hundreds of teachers seeking to be vaccinated against Covid-19 were turned away.
Committee's vice-chairman Stephen Mcharo told Speaker Meshack Maganga that the health sector was facing a crisis.
"Patients, especially those suffering from high blood pressure and diabetes are complaining there are no drugs in health facilities. They are forced to buy the drugs from private facilities which are expensive," he said.
Mwangeka said the county had reported 147 Covid-19 cases in the last 24 hours. Out of this, 15 patients had been hospitalised. Cumulatively, the county has reported 1,291 Covid-19 cases since the outbreak of the virus.
Mwangeka said the surge in Covid-19 infections had led to a high demand for oxygen. "We have an oxygen plant at the Voi County Referral Hospital, but it cannot cater for the rising patient numbers," he said.
Related Topics