Home
/
Health & Science
UK boosts Kenya's coronavirus fight with kits to detect variants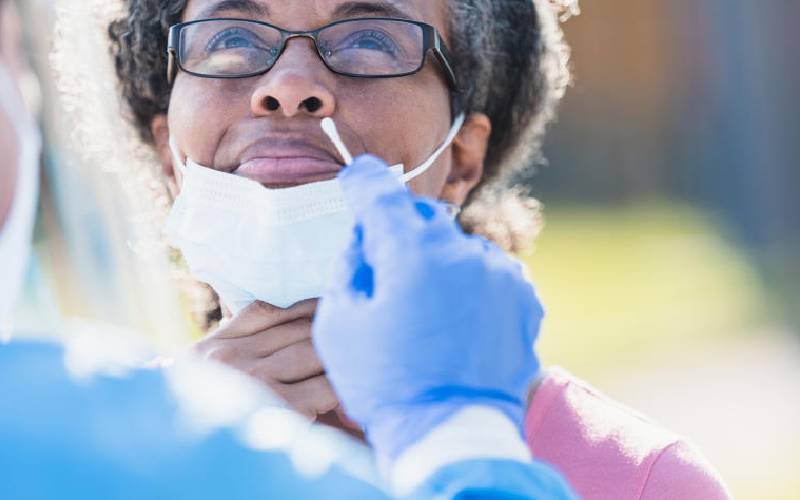 Kenya's has received equipment from the United Kingdom that will help in detecting Covid-19 variants through genome sequencing.
The support will be channeled through the UK New Variant Assessment Platform Programme (NVAP), as part of the Kenya-UK Health partnership.
According to a statement from the British High Commission, the support includes reagents and equipment to increase in-country sequencing, technical advice, bioinformatics support and training.
"The platform will allow the UK's unique sequencing and variant assessment capabilities to support Kenya's response to Covid-19, strengthening global health security," the statement read.
The commission noted that the initiative will also support countries to effectively identify, assess and track new coronavirus variants among their population, to fight Covid-19 and any future pandemics.
This partnership will be between Kenya Medical Research Institute (Kemri) and the UK's Public Health England.
"Kenyan and British scientists at Kemri and Oxford University were closely involved in the development of the AstraZeneca vaccine.
"We will now share our expertise to work together in identifying, tracking and responding to new variants with Kenya, saving lives here and around the world," British High Commissioner Jane Marriott said.
Signing of the agreement came in handy, at a time when Kenya has reported several variants of concern, among them Delta, Alpha and Beta.
The Delta variant is dominant in the western Kenya, and is attributed to the fourth wave, anticipated later this month.
Secretary of State for the Foreign, Commonwealth and Development Office, Dominic Raab also welcomed the support.
"I welcome this partnership with Kenya, to identify, track and respond to new Covid-19 variants and future health threats. No one is safe until we are all safe," said Raab.
The support is as a result of a partnership signed by the Foreign Secretary Dominic Raab and Health Cabinet Secretary Mutahi Kagwe, in January.
Kagwe said the sequencing will assist in response to Covid-19 and future pandemics.
Genomic sequencing is a scientific process to decode the genes and learn more about viruses.
The technology allows scientists identify SARS-CoV-2 and monitor how it changes over time to new variants, and understand how this affects characteristics of the virus.
Related Topics