Home
/
Health & Science
Blood bank: Matters still a little bloody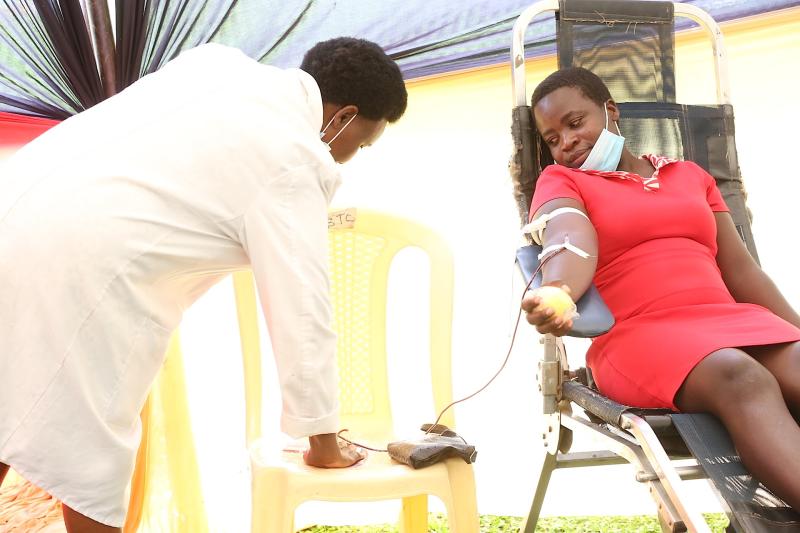 Kenya requires 1,275 pints of blood daily but with the Covid-19 pandemic, the volume has dropped to 250 pints. Indeed, blood shortage is another healthcare challenge in various Kenya National Blood Transfusion Service (KNBTS) units which also lack equipment for smooth service delivery.
Things might change when the National Assembly passes the Bill aimed at transforming KNBTS into a parastatal. In the Bill sponsored by Murang'a Woman Rep Sabina Chege on March 12, 2020, county governments in collaboration with the service shall carry out inspection on health facilities for blood transfusion safety.
Counties are also expected to provide equipment for blood collection, testing and storage, and monitor compliance with policies and standards of transfusion practice.
School children are the major drivers in blood donation campaigns but the dependency creates a crisis during school holidays, according to KNBTS.
The Bill, which also aims at turning all Level 5 and 6 hospitals into blood transfusion service centres, is still pending at the National Assembly.
Matters got a little bloody after the United States (US) President's Emergency Plan for AIDS Relief (PEPFAR), ended its annual Sh2 billion blood donation programme in September, 2019.
PEPFAR allocated Sh7.25 billion for Kenya's blood safety programme in the last 15 years to 2018, according to the Ministry of Health.
Related Topics