Home
/
Children's Health
E-learning for paediatric surgery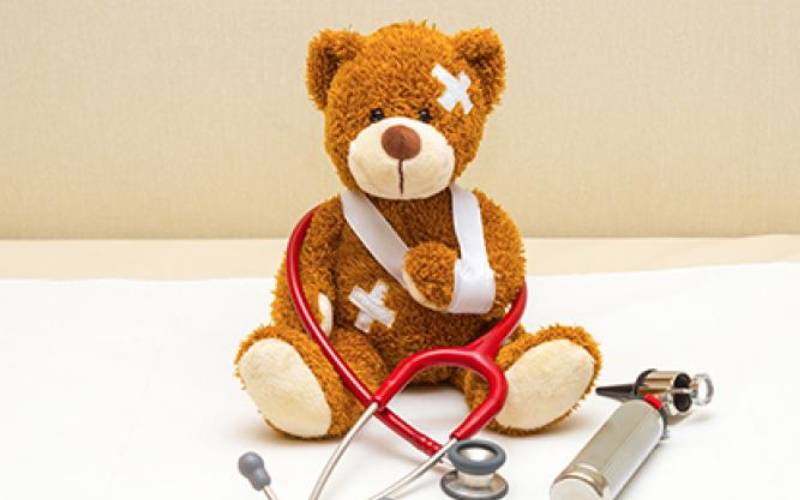 A new learning platform has been launched to harmonise the training of paediatric surgeons and to help to scale up access to safe, affordable and timely surgical care for children in Africa.
The platform is an initiative of 70 African surgeons from the College of Surgeons of East, Central and Southern Africa (COSECSA) and the West African College of Surgeons (WACS) in partnership with the Institute of Global Surgery at Royal College of Surgeons in Ireland (RCSI), University of Medicine and Health Sciences, Dublin.
The project is supported by the charity Kids Operating Room (KidsOR), which seeks to ensure each child has access to quality surgery and healthcare.
It is Africa's first comprehensive paediatric surgery e-learning platform, aligning curricula and helping drive up the quality and skill-set of new graduates able to specialise in paediatric surgery, which faces a drastic skills shortage and huge unmet demand.
An estimated that 93 per cent of people in sub-Saharan Africa do not have access to safe, affordable surgical and anaesthesia care when needed. The challenge is even more prominent in providing paediatric surgery because of the shortage of paediatric surgeons.
"Kenya has about 26 general peadiatric surgeons, while 40 per cent of the population are children aged between 0 and14 and will require surgery at one point or another. As such, scaling up the number of well-trained general paediatric surgeons remains a priority to ensure that each child has equal access to safe surgery when it's needed," said Rosemary Mugwe, the Africa director of KidsOr.
Garreth Wood, the chair of KidsOR, said the platform will give trainees access to cutting-edge research, as well as access to leading experts at zero cost.
"Ultimately, our ambition is to find the gaps and the best ways to support junior doctors through their studies with resources to help drive the quality, skill set and confidence of new graduates. We want to help scale the workforce and this platform will allow recent and updated research and techniques to be shared by professionals to support trainees. It is the first platform that's fundamentally created by African surgeons for African surgeons, which we hope will support and enhance existing mentor-based training systems," said Mr Wood.
The platform will ensure that all trainees, across very different training environments, have access to a structured academic programme, context-appropriate material and resources for further study, as well as formative assessments.
The launch of this platform coincides with the World Health Assembly, raising awareness that more children in Africa die of surgically treatable injuries than of HIV, TB and malaria combined.
Prof Ronan O'Connell, the president of RCSI, said this was a big step towards developing sustainable surgical care systems in low and middle-income countries.
"A blended approach to education, with e-learning complementing in-service training, is a highly effective approach to developing the paediatric surgical workforce across a huge geographic region. This approach is particularly important in the context of the global pandemic," he said.
Prof Godfrey Muguti, the president of COSECSA, said African surgeons had risen to the challenge of addressing one of the biggest gaps in mentorship and training specialists in medicine.
"We knew an online programme would be more valuable if it was written by African surgeons for African trainees, and we knew that by working with our friends and partners at WACS, we would help ensure the highest quality graduates across Africa but we could not have imagined the world where online learning would be so urgent as it is now. I am, therefore, very proud to launch this resource," he said.
Prof Emmanuel Ameh, the chief consultant paediatric surgeon at National Hospital, Abuja, Nigeria, said the e-learning platform will help scale up access to safe, affordable and timely surgical care for children.
"It is unique in that it's more than a textbook, it leverages technology to provide an engaging and rewarding learning experience. Trainees can access high quality information, interact and learn from a wide range of experienced trainers in Africa, and create a network of friendships with other trainees across Africa," he said.
Related Topics