Home
/
Health & Science
Nutrition experts win bid to register union
Health & ScienceBy Julius Chepkwony | Mon,Feb 08 2021 00:00:00 UTC | 2 min read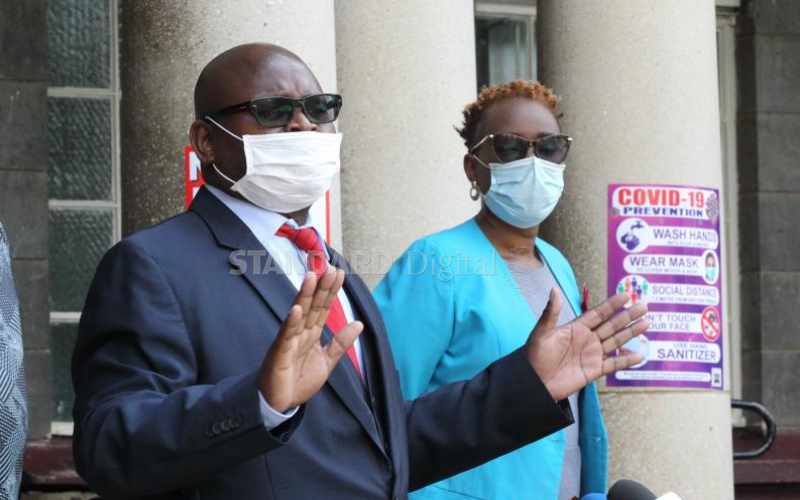 Nutritionists and dieticians will now have a union that will champion their welfare and push for other benefits.
The Employment and Labour Relations Court in Mombasa ordered the registration of the Kenya Union of Nutritionists and Dieticians.
Justice Linnet Ndolo also directed the Registrar of Trade Unions to issue a certificate of registration to the union, and enter its name and particulars in the appropriate register within 14 days after the judgement that was delivered on February 4.
Ndolo issued the directive following an appeal filed by 12 promoters of the proposed union.
The appeal was filed after Registrar of Trade Unions refused to register the proposed union in a notification dated May 14, 2019.
The 12 appellants argued that the registrar violated their fundamental constitutional right to form a trade union.
"The Registrar of Trade Unions erred in fact and in law by failing to consider the public interest issues involved if the proposed trade union was formed, by denying a forum for nutritionists and dieticians that would have given a boost to promotion of a healthy nation, in terms of disease prevention and management, through scientific nutritional intervention to curb lifestyle and non-communicable diseases, as well as disease management in general," stated the 12 in their appeal.
The decision
They added that the registrar failed to appreciate the fact that nutritionists and dieticians, like nurses, clinical officers and doctors, are registered and regulated by a professional body established by law, in this case the Kenya Nutritionists and Dieticians Institute.
The institute licenses them to offer professional services in nutrition assessment, counselling and nutrition education programmes.
The court allowed the appeal and set aside the decision by the registrar in the 2019 notification.
"This appeal is, therefore, allowed with the result that the decision by the National Labour Board declining the appellants' application for registration of the Kenya Union of Nutritionists and Dieticians as communicated by the Registrar of Trade Unions by notification dated May 14, 2019 is set aside," read the court judgement.
The court declared the Kenya Union of Nutritionists and Dieticians registered.
Related Topics