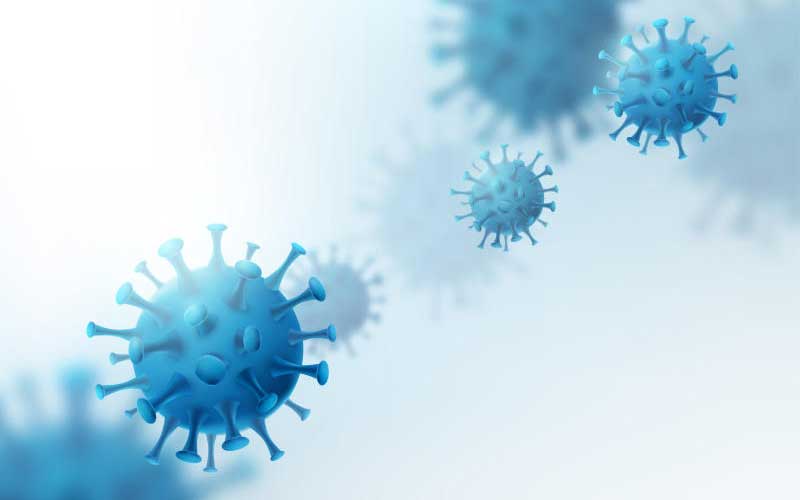 It has been nearly eight months since the first Covid-19 cases were reported and scientist are in agreement that the virus has mutated over this time.
What remains unanswered, however, is whether SARS-CoV-2 has mutated in such a way that makes it more lethal.
SARS-CoV-2 is an RNA virus, which mutates easily because it has a single strand of genetic information compared to two strands in DNA viruses, which allow for any internal changes to be detected and deleted.
Out of the thousands of mutations to the virus's genetic material that have been spotted so far, only one has been singled out as possibly altering its behaviour.
A study conducted at the Scripps Research Institute has shown that a mutation named D614G that affects a spike protein on the surface of the virus makes it easier for the virus to enter host cells.
This ease of transmission means that patients infected with this variant have higher viral loads and are more infectious.
Micheal Farzan, a professor of immunology at Scripps, warns that this could lead to an increase in transmission between humans.
There is, however, still no evidence that the mutation has made the disease more severe or deadly.
"If D614G truly is more transmissible in equivalently mixing populations, then yes, the virus will be harder to control," warns Dr Farzan.
Scientists also do not know the effect of such mutations on the ability of the virus to escape antibodies that the body may have developed targeting the original strain. This would also impact vaccine efforts being made across the world.
Scientists at the Kenya Medical Research Institute (Kemri) had earlier identified at least nine strains of SARS-CoV-2, which had been imported into the country before April 30.
Results from the Covid-19 Genome Sequencing Report showed that the genetic composition of SARS-CoV-2 viruses circulating in the country were not different from similar viruses elsewhere in the world.
"This successful sequencing for the novel coronavirus SARS-CoV-2 in Kenya is a significant milestone in the response to the pandemic in Kenya and the entire world. It will strengthen surveillance for tracking mutations of the virus and aid in the tracing of the sources of community infections," said Kemri director general Yeri Kombe.