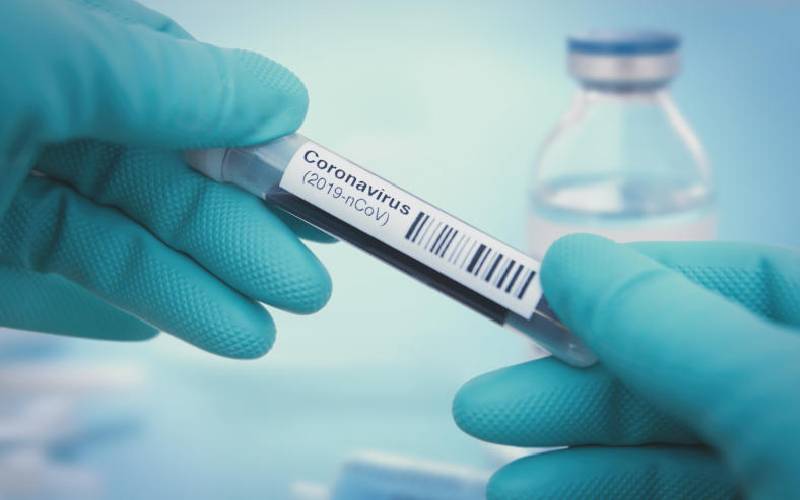 The Centre for Disease Prevention and Control has suggested that a second test to determine if mild and moderately symptomatic Covid-19 patients are negative is unnecessary.
Additionally, for patients who were symptomatic and later become asymptomatic in the course of their recovery, retesting is not recommended within three months from the date of symptom onset.
CDC, in its latest recommendations, has also ruled out quarantine in the event of a close contact with an infected person.
The practice in the country is that as long as one is exposed, they need to quarantine themselves for 14 days even without showing symptoms.
"For persons who develop new symptoms consistent with Covid-19 during the three months after the date of initial symptom onset, if an alternative etiology cannot be identified by a provider, then the person may warrant retesting," reads recommendations dated July 22.
For this case, CDC says, isolation may be considered but based on consultation with infection control expert, especially if symptoms develop within 14 days after close contact with infected person.
"For persons who never developed symptoms, the date of first positive RT-PCR (real time polymerase chain reaction test) for SARS-CoV-2 RNA should be used in place of the date of symptom onset," says CDC.
These latest recommendations by CDC, which is an authority on matters public health and infectious diseases, indicate that very few people will continue shedding the virus after 10 days from onset of symptoms.
"For persons who never develop symptoms, isolation and other precautions can be discontinued 10 days after the date of their first positive RT-PCR test for SARS-CoV-2 RNA," read the recommendations.
So far, Kenya has recorded 9,327 recoveries against 23,202 confirmed cases and 388 deaths.