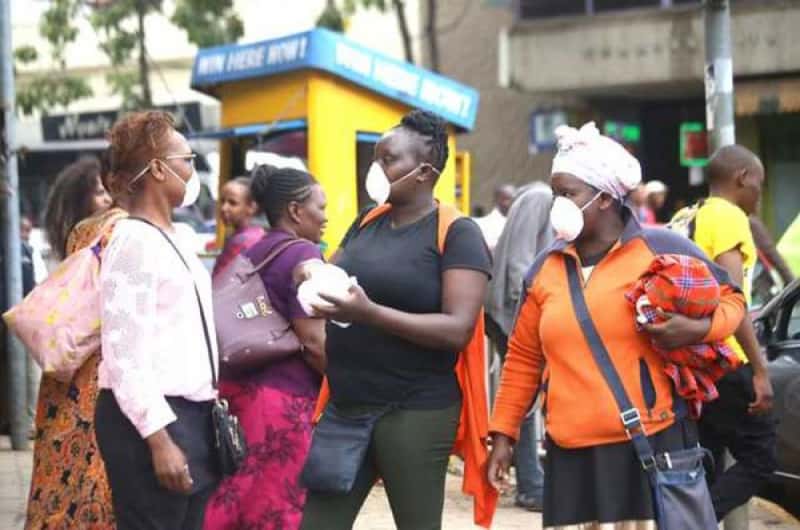 Kenya is among the 28 per cent of World Health Organization member states that lack a separate budget for mental health yet the mental health report reveals that mental and neurological disorders are the most common in the country. According to a report, 5 per cent of outpatients' and 40 per cent of inpatients across health facilities in the country have mental illnesses and 1 per cent show prevalence of psychosis. The report dubbed Mental health and wellbeing towards happiness and national prosperity that was combined by a taskforce on mental health in the country, further reveals that the common mental illnesses in the country are depression and suicide, substance use disorder, bipolar disorder, schizophrenia and other psychoses.
SEE ALSO: Kenya to inquire on Russia's virus jab
During Madaraka Day celebrations in 2019, President Uhuru Kenyatta spoke on mental wellness. "Depression has today become a common phenomenon and it affects persons from all walks of life and ages. I urge employers and institutions of learning to invest more time and resources in monitoring and facilitating the mental Wellbeing of their charges. I, therefore, direct the Ministry of Health in consultation with County Governments, Ministries of Education, Labour & Social Protection and Public Service, Youth & Gender Affairs, to formulate an appropriate policy response..." he said. Mental health institutions in the country are some of the oldest facilities that are yet to undergo full renovations to improve their stature. The only National facility, Mathari Mental hospital was built in 1910 with most of the infrastructure being 110 years old and worn out. "The physical facilities in some sections of Mathari Referral Hospital as well as Port Reitz Hospital in Mombasa are the source of great shame to all Kenyans. No citizen of our country should live in those dehumanising conditions. Beyond being unhygienic and lacking the most basic items like toilets, Kenyans are housed in unsafe buildings that would be condemned as unfit for human habitation if inspected by Public Health Authorities," reads the report. In regards to mental health and wellbeing, the taskforce now recommends that the president should declare mental ill health as a national public health emergency, that National and County governments establish amenities and facilities to provide recreational activities to the public, employers to ensure healthy working spaces, and fully-fledged wellness centres in learning institutions staffed with psychologists and Mental Health Literacy is incorporated in curricula at all levels of education from schools, colleges and universities, and similar programmes be designed and implemented in the community.
SEE ALSO: How the State lost billions after being outwitted in medical kits leasing project
75 per cent of Kenyans are not able to access mental health care. According to the taskforce every shilling invested in mental health, the country gets five shillings back in benefit. "11 per cent of seemingly healthy Kenyans have a diagnosable mental disorder and up to 30 per cent of people seen in any outpatient facility in Kenya will have a diagnosable mental health condition," states the report. However, in terms of capacity the country is increasingly producing a number of psychiatrists. "In the last 5 years the study of psychiatry has proved one of the most popular at university, a great step forward from the days when a class had 2 or 3 students of psychiatry. More than one hundred Psychiatrists will graduate in the next 3 years! (2020-2023)." Kenya is ranked at number four in Africa with an estimated 1.9 million people suffering from depression. The figure depicts that Kenyans are among the most depressed people in Africa.
SEE ALSO: Why Kenya's youth feel left out today
As per the data from the Kenya National Bureau of Statistics, 421 suicide-related deaths were recorded in 2018 with the annual incidence rate in Kilifi showing that male suicide rates was 3 times more than in females. "A household survey in Western Kenya found 1.9 per cent of the study population had attempted suicide in their lifetime." Youth aged between 15-24 years face a myriad of challenges including unemployment at about 40 per cent, increased pressure for adolescents to perform in school and new media exposures. A report by the Kenya Mental health coalition states that adolescents and youth face relationship and social pressures, prenatal depression and suicide; the mental and psychological consequences of miscarriage, abortion or complications stemming from pregnancy and childbirth, lack of support following childbirth, gender-based violence (GBV) and HIV/AIDS. According to the report from the task force, the youths lamented that despite the benefit accorded to them by HELB loans to pursue their education, the loan should be interest free. They also decried the listing of defaulters on social media and newspapers and asked that it stops with immediate effect. They also added that gambling and sports betting to be regulated while those who are addicted to such are assisted. The taskforce now recommends that the government should be able to conduct a national mental health survey that will be able to define the mental illness burden in the country, mental health to be declared a national public health emergency since the high burden that comes with it is a threat to national development and that the parliament should hasten to decriminalise suicide attempts in order to reduce stigma and discrimination while encouraging help-seeking among people that are feeling suicidal.