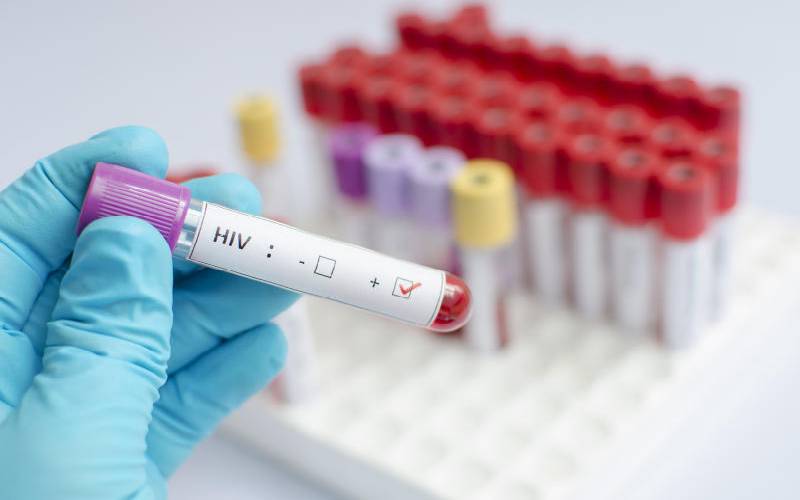 It is pain for parents as pregnancies and HIV rise among teenage girls, yet they refuse to take some of the prescribed pills.
"I have my two girls on family planning, but they have refused to take their HIV prevention pills," said Monica, a single mother, and a primary school teacher in Nairobi.
The girls, 14 and 16 are on birth implants while recently the mother introduced them to the daily HIV prevention pill provided free in government health facilities.
"They do not take them, despite claiming otherwise," she says in a family WhatsApp chat group. Monica says between HIV and a pregnancy she does not know what is worse but can't take either.
Monica, who has not received pay since April because she is a board teacher, says she has put her all into seeing the girls get an education. "Nothing, not even HIV or pregnancy is going to get on the way."
She is happy the health ministry has made it easy for young girls to access contraceptives and HIV prevention and treatment pills.
However, evidence indicates the uptake of either is still low with persistent reports of high pregnancy rates and HIV infections among girls and young women.
Data shows young women and girls are three times more likely to contract HIV than males in the same age group.
To protect the girls and other HIV vulnerable groups the Ministry of Health in 2017 launched a key preventive programme called – pre-exposure prophylaxis or PrEP.
PrEP involves a HIV negative person taking a pill daily to prevent getting infected. To popularize the initiative and create demand, the pill it is highly advertised in the local media by the Ministry of Health.
"The beauty with PrEP is that it is highly effective and will be given to those at risk of contracting HIV," said Dr Martin Sirengo, then head of the National AIDS and STI Control Programme (NASCOP) during the project launch.
Current estimates by the Ministry of Health indicates about 56,000 Kenyans are on the pill, the highest number in Africa.
The initiative is largely funded by the US President's Emergency Plan for AIDS Relief (PEPFAR) which targets 114,000 users by the end of this year.
But there have been doubts over these numbers with suggestion that they are either puffed up or just incorrect.
"Uptake has been slower than expected, especially for groups such as adolescent girls and young women, and overall uptake rates remain low," said Dr Daniel Were, director at Jhpiego-Kenya at a recent conference.
Two new reports published on Tuesday (30th June 2020) by NASCOP, and several US universities acknowledged indeed the PrEP initiative is doing poorly and need change.
Reservations by youth
The reports published in the Journal of the International AIDS Society says PrEP in Kenya, has been characterized with low uptake, poor adherence, and high dropout rates.
Between 2017 and last year, the ministry's Jilinde PrEP project carried out 316,928 HIV tests, of which 299,798 were negative.
Of the negatives, 86,550 were eligible for PrEP but only 25,542 initiated for the pills. "Among the initiates, only 7,796 returned for their first-month follow-up and less than 2000 for the third visit.
"Retention has been a significant challenge in PrEP implementation in Kenya. Among young women and girls who initiate PrEP, only five remain on the pills after ten months," say the authors.
"My daughters do not want to be seen taking the pills by friends otherwise they will be thought to be 'loose' or HIV positive," said Monica.
Dr Were in his presentation said fear of stigma was a major drawback, especially among young women and girls.
"I have kept it a secret because the bottle is similar to that of ARVs. Someone who doesn't know about PrEP could think you have HIV," said a 20-year-old woman.
"My mother told me I have taken those drugs because I want to be a prostitute…" said another girl.
Even among those who continue on the pills, reports indicate most do not take the recommended dose despite reporting high adherence. This means they are not fully protected against HIV infection.
A hair test among PrEP initiates, reported by Kenya Medical Research Institute in February showed more than 60 per cent of confessed users were not taking the required seven doses per week.
But users have also complained of various side effects from the pills some of which were also confirmed by the Kemri study.
"29 study participants who initiated PrEP had serious adverse events, including seven deaths," said the study.
Monica says her daughters think a daily pill is just too much and hope for something like the implant which can cover several months.
And that is on the way. An injectable two-month PrEP, may be available by 2022 and estimated to be ready for rollout in Kenya by 2025.