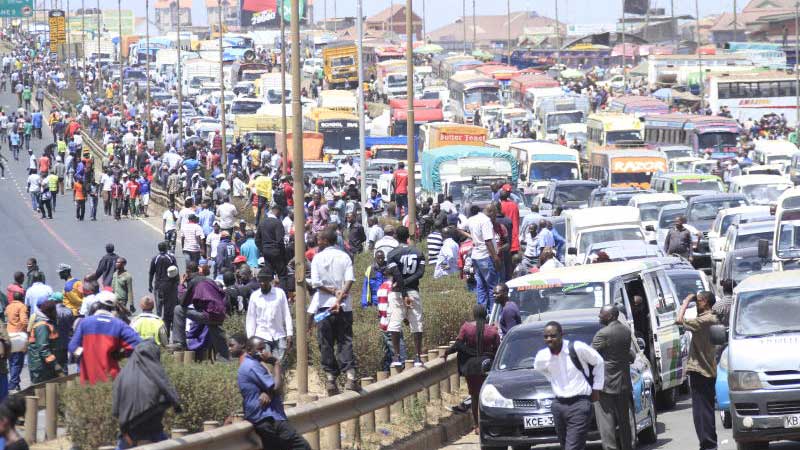 12.4 per cent of blood donated between May to mid-June in Nairobi has shown the prevalence of Covid-19 antibodies among blood donors.
According to a study done by KEMRI-Wellcome Trust, antibody testing suggests many more Kenyans have already been exposed to Covid-19 than have been identified by surveillance activities.
"The ideal way of estimating exposure to Covid-19 in the Kenyan population would be visiting randomly selected homesteads to collect and then test blood samples. This has not been practical under current restrictions," reads the report.
According to KEMRI, the numbers exposed would suggest that we should be seeing a significant severe disease based on the modelling approaches currently in use.
Out of the samples collected that showed the presence of the SARS-COV-2, Nairobi leads by 12.4 per cent followed by Mombasa 8.6 per cent, Kisumu 7.5 per cent, Central 6.7 per cent, Machakos 6.2 per cent, Kwale and Western region 4.3 per cent each, Kilifi 1.5 per cent, Uasin Gishu 1.1 per cent.
"Many more samples including sources outside blood donors are required to make confident conclusions," adds the study.
Polymerase Chain Reaction tests usually detect the presence of active virus infections which is estimated to stay positive for about 2 weeks. However, when testing using an antibody, antibodies stay for several months.
KEMRI states that testing a sample of the population for antibodies can tell us how many people have already been exposed to the virus at some point in the past.
"Blood donors may differ from the general population such as age, sex and health status," says the Trust. It further adds: "So we may not be representatively sampling the Kenyan population. The blood samples used in this analysis were donated between April 30, 2020, and June 16, 2020."
Going by the national population data, a large number of people might have been exposed so far without their knowledge.
KEMRI's study suggests that if 12.4 per cent of the blood donated contains antibodies of Covid-19 this could reflect about 550,000 Kenyans who might have been exposed to the virus.
Comparing the approximate to the current confirmed cases in Nairobi alone, there is a large gap.
"There is a large gap between the confirmed cases identified in testing and tracing and the numbers of individuals in the population that we believe have been exposed based on antibody data, "adds the study.
Related Topics