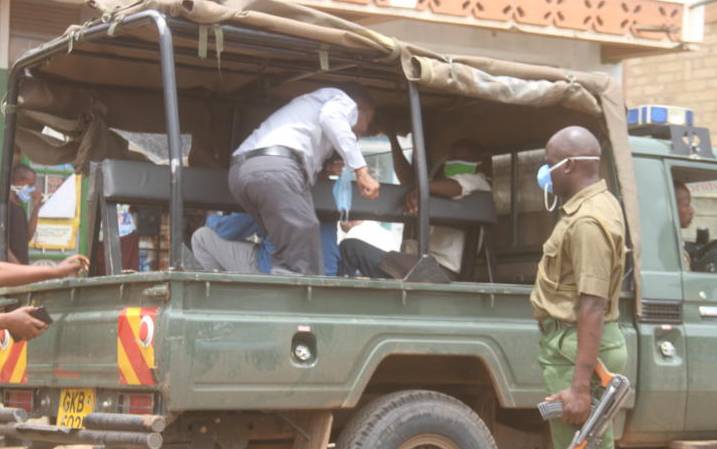 "Anywhere between 300,000 and 3.3 million African people could lose their lives as a direct result of Covid-19, depending on the intervention measures taken to stop the spread." That is a statement made in a research study by a United Nations agency on Africa's preparedness to combat the disease. Released in April 2020, the research examines factors that could make Africans vulnerable to Covid-19 in case of a widespread outbreak. It was conducted by the United Nations Economic Commission for Africa and is titled "Covid-19 in Africa Protecting Lives and Economies."
SEE ALSO: Covid-19: President Uhuru in delicate balancing act
It fronts an argument that a huge chunk of African population resides in the urban areas which are rather poorly planned, and are lacking crucial resources lack clean water for personal hygiene. It partly states: "Africa is particularly susceptible because 56 per cent of the urban population is concentrated in overcrowded and poorly serviced slum dwellings (excluding North Africa) and only 34 per cent of the households have access to basic handwashing facilities." The UN study further states only 29 per cent of Africans can work from home as encouraged by governments and the World Health Organization. This it says could put the remaining 71 per cent of the population at higher risk of contracting and spreading the disease. With Covid-19 being declared more deadly for persons living with health conditions; the UN study argues that Africa could suffer as a result of cases like high prevalence of HIV/AIDS. Inadequate medical facilities to meet urgent medical services has also been noted as a factor which could hand African nations a blow fighting the bug.
SEE ALSO: Chinese city sounds alert after it records suspected case of bubonic plague
"With lower ratios of hospital beds and health professionals to its population than other regions, high dependency on imports for its medicinal and pharmaceutical products, weak legal identity systems for direct benefit transfers, and weak economies that are unable to sustain health and lockdown costs, the continent is vulnerable," it states. According to the study, in as much as African countries may contain the virus, its impact may prove to be detrimental to their economies. It states: "Even if the spread of COVID-19 is suppressed in Africa its economic damage will be unavoidable." "The price of oil, which accounts for 40 per cent of Africa's exports, has halved, and major African exports such as textiles and fresh-cut flowers have crashed." The study agrees with revelations in the study which was conducted and released by Mo Ibrahim Foundation on March 31, 2020.