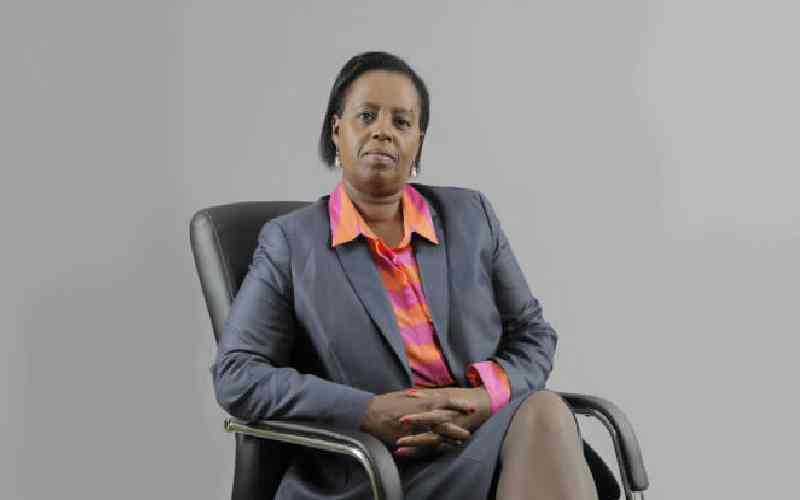 The Covid-19 Emergency Response Fund has now raised over Sh1.2 billion, according to its chairperson, Jane Karuku.
The fund was established on April 1, 2020 by President Uhuru Kenyatta to mobilise resources for emergency response towards containing the spread, effects and impact of the Covid-19 pandemic.
In a statement, Ms Karuku said they had raised Sh917,768,950 in cash. In terms of material resources, that is food and non-food items, the fund had raised Sh370,300,000, bringing the total contribution to close to Sh1.3 billion.
"The board embarked on its mandate and I am happy to report that the support and goodwill towards this initiative has been very encouraging. Corporates, foundations, religious institutions and individuals have enthusiastically stepped forward to donate to the fund," Karuku said.
Through the Media Owners Association, 15 media houses have each agreed to donate advertising space and airtime worth Sh10 million, bringing their total contribution to Sh150 million.
These are Standard Group, Capital, Ebru Africa, Family, Kass, KBC, Media 7, MediaMax, Nation Media, Radio 44, Radio Africa, Royal Media, Switch TV, Three Stones and TV 47.
"The contribution will be made available to the fund as it mobilises resources towards containing the spread, effects and impact of the pandemic. The advertisements will be carried across our newspaper, radio, TV and digital platforms," said MOA chairman Wachira Waruru. Karuku said the donations will be used to support government's efforts in the supply of medical facilities and equipment and support for vulnerable communities.
"The board would like to express its deepest gratitude for the support and goodwill that we continue to receive from Kenyans from all walks of life," she added.
Earlier this month, Nairobi Regional Commissioner Wilson Njenga said anyone who wished to make coronavirus-related donations has to register with the Covid-19 Emergency Response Fund. Njenga spoke at Visa Oshwal Community Centre in Nairobi, where 57 organisations donated foodstuffs to street families and vulnerable people around the city.
"We are doing this because we need to coordinate the efforts to avoid any confusion," he said, noting that a coordinated approach would help manage crowd and adherence to Health ministry guidelines.
Njenga said the national administration has an inventory of people in need. Should any organisation approach them, he said, they would be able to access the data on the vulnerable.
Related Topics