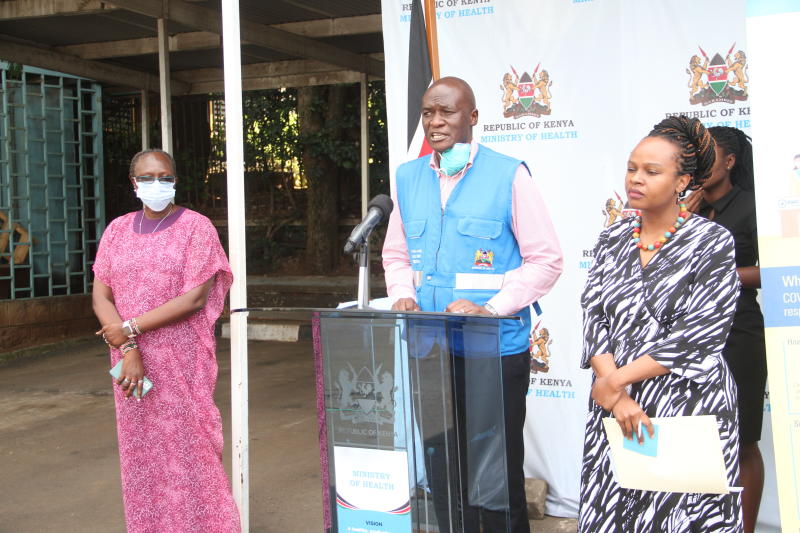 The Covid-19 has now claimed a six-year-old child, bringing the death toll to four. This came as the number of patients who have tested positive for coronavirus reached 122 when 12 more cases were confirmed yesterday.
According to Dr Mercy Mwangangi, the Ministry of Health Chief Administrative Secretary, the child who had a pre-existing condition died at the Kenyatta National Hospital from Covid-19 related complications. The boy's uimmune system was weak because he had a bone marrow disease.
Of the newly diagnosed, 11 are Kenyans while one of them is of Somali origin. They have been moved to isolation, and contact tracing is now being conducted. So far, of those who were quarantined, 1433 people have been tested, and 617 are waiting to be tested.
Dr Mwangangi urged people who are holding on to cylinders to release them so that they can be used in caring for for the patients. She also urged companies to embrace paperless transactions to reduce chances of transmission.
The mass manufacturing of masks has also started, and in a few days, they will be in distribution channels. On Thursday, the Health CS Mutahi Kagwe ordered the public to wear masks, especially when in mass transport, or when they are out of their homes.
Trade CS Betty Maina said Kenya Textile Industry has embarked on producing masks and that about 6 million pieces should be ready soon. They are also making protective clothing for medics, and other professionals are in the process of assembling ventilators.
"The distribution chains should be able to have the masks in a couple of days and they will be available even in the villages," Ms Maina said.
She said that due to the mass production, the cost of the mask can be as low as Sh5 and that it should not go beyond Sh20. There was fear that their prices will go up after the Health CS gave a directives that people should have them.
Already, social media platforms were awash with distributors selling them at high prices, with some going for Sh500 per piece. Ms Maina said her ministry is working with Kenya Bureau of Standards to ensure that all the protective gear released to the public meets required standards. She said scientists are making progress in the assembly of other equipment for combating Covid-19, and in a few weeks, there will be results.
Ministry of Health acting Director General Patrick Amoth reinforced the need to adhere to rules, saying that up to 30 per cent of the infections are from local transmissions and people without a history of travel.
"We need to stick to control measures to avoid the snowballing effect where the clusters keep getting bigger," he said.
He said that the medics who interacted with the deceased child at KNH are under quarantine, and testing will commence on the other patients who have since been moved to different spaces. He said the room where the boy was admitted has been sanitised.