Home
/
Health & Science
Interests messed medical kits deal, says CS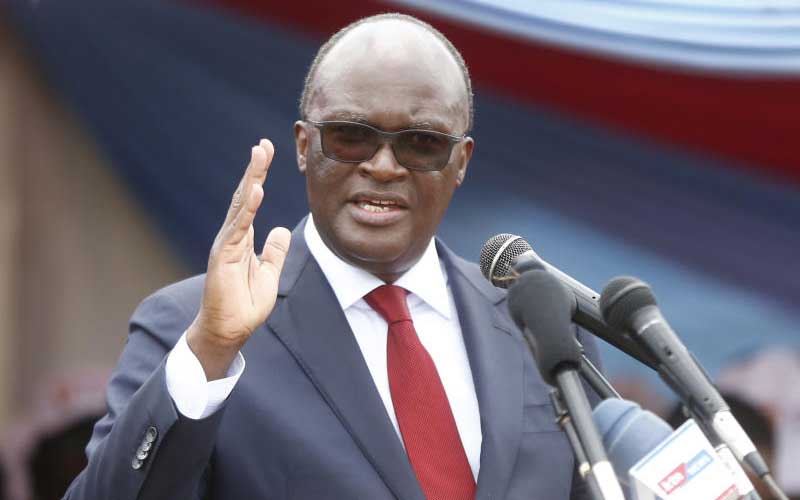 Transport Cabinet Secretary James Macharia (pictured) now says roll out of the controversial Sh64 billion Managed Equipment Services (MES) was frustrated by some governors demanding they be allowed to procure the medical equipment instead of the national government.
And despite ills identified with the programme, with complaints that Kenyans are not getting value for the huge investment pumped into it, Mr Macharia, under whose tenure as Health Secretary majority of the MES contracts were signed, maintained that it remains the most noble programme towards realisation of universal healthcare.
"If it had been properly executed, it would have had such a positive impact. It would have allowed everyone across the country access quality healthcare," he said yesterday.
Uniform rollout
The CS, who appeared before the Senate Ad-hoc committee committee accompanied by former Principal Secretary in the docket Dr Nicholas Muraguri, said uniform rollout of the programme was hampered by governors demanding that they be allowed to do the procurement.
"Unfortunately, the governors did not understand we were not procuring the equipment. We had to take them to Naivasha to explain that we were leasing the services and not buying. They were protesting because they thought we were taking away the procurement process from them," said Macharia.
But the CS and PS were at pains to explain the logic of leasing some basic equipment, readily available even in supermarkets at exorbitant prices.
Notable leases
Giving a breakdown of costs of some items tabled before the committee by immediate former Health CS Sicily Kariuki, Bungoma Senator Moses Wetang'ula wondered why items like a stethoscope, which at most cost only Sh25,000, ended up being leased for Sh1.5 million.
Other items cited by Wetang'ula were clothes trolley that he noted were leased each at Sh1.2 million, equipment trolley at Sh1.28 million and a fridge at Sh1.56 million.
"Doesn't it disturb you that we are leasing basic things like torches and drip stands at exorbitant figures when hospital administrators can simply walk into supermarkets and buy the same at such minimal prices?" posed Wetangula. However, Macharia said they were buying holistic services and not specific items.
Related Topics