Home
/
Health & Science
Proposal for health service commission win for workers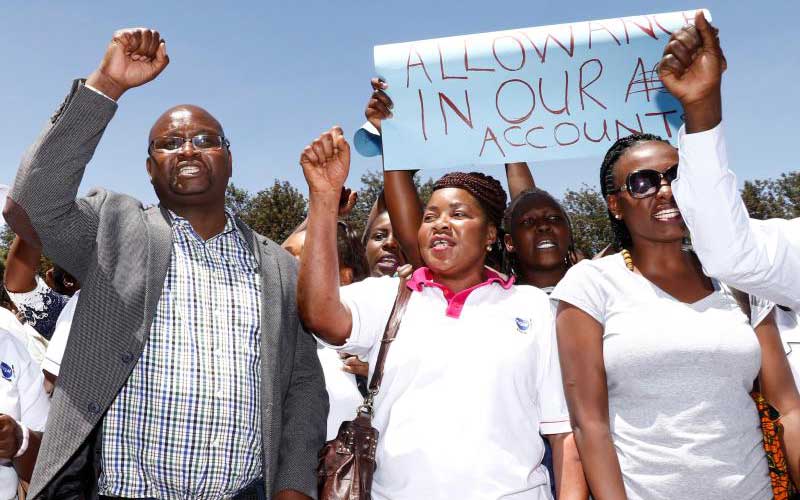 Health workers stand to benefit greatly if a proposal by the Building Bridges Initiative (BBI) for the establishment of a Health Service Commission (HSC) is adopted.
Lack of a credible commission to address challenges facing health workers has led to strikes over the years, with thousands of patients forced to seek medical attention from expensive private facilities.
The Constitution making process critically left out the formation of a Health Service Commission, which would be the equivalent of the Teachers Service Commission.
If established, the commission will register all trained health workers, develop job groups in accordance with the various cadres in the health sector and develop promotion criteria that will ensure retention of an experienced health workforce.
The commission will also be responsible for working out proper compensation in accordance with hours of labour and manage transfers of health workers among counties.
The commission will further exercise disciplinary control over health workers and will be vested with powers to terminate the employment of workers in the health service and put in place the requisite compensation for health workers in hardship counties.
Wishes and aspirations
In a report that is expected to be made public today, the taskforce seems to have heard the wishes and aspirations of the health sector stakeholders and proposed formation of the HSC.
"Transfer the health sector personnel element from county governments to an independent Health Service Commission to enable sharing of the very limited health experts," reads part of the BBI report.
During the submissions of memorandum to the Yusuf Haji-led advisory team, the Kenya Medical Practitioners and Dentists Union called for an amendment to the Health Act to create the commission, which they said will streamline the health sector.
"We are not against devolution. Time has come for the country to consider a one-stop health commission with thematic issues like HIV becoming departments. The commission would operate in a similar manner like the National Land Commission and co-exist with the line ministry," said KMPDU Secretary General Dr Ouma Oluga when he appeared before Parliament.
Yesterday, Kenya Union of Clinical Officers chairman Peterson Wachira, said that if indeed a health service commission is formed, health care services would be easily managed from a central point in counties.
Related Topics