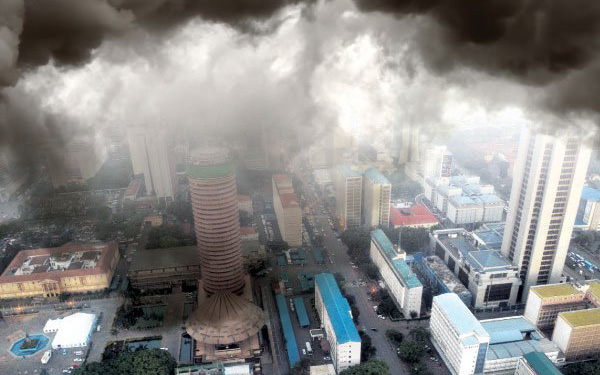 Nine in every 10 people in the world are breathing toxic air, a report has revealed. This means the world faces the greatest risk of heart and lung diseases from exposure to unhealthy air than ever before. The revelations were made in a report on global exposure to air pollution and its disease burden titled
State of Global Air/2019
by the World Bank. According to the report, out of the 7.53 billion global population, only 753 million people are breathing safe air.
SEE ALSO: New dawn for banana farmers in Kisii
The bank says its data was from a research done in 2017. "Globally, 91 per cent of the world population is exposed to unhealthy levels of pollution," the report reads. According to the report, air pollution is ranked the fifth biggest killer in the world, responsible for more deaths than malnutrition and alcohol consumption. "It is linked with early death from respiratory diseases, heart disease, stroke, lung cancer, and diabetes, as well as communicable diseases like pneumonia." The report categorises air pollution into two; household pollution – happens indoors and ambient pollution - happening outdoors.
SEE ALSO: Why Amina fits the bill to take charge of WTO
Ambient pollution
This is caused by smoke and harmful gases emitted outside in an open-air away from confined buildings. Commuters for instance, mostly inhale complex mixtures of air pollutants on a daily basis, emitted by industries, cars, smokers and dusty construction sites. If one does not come across thick, black smoke from cars and heavy-duty trucks on their way to work then they probably must have passed by a construction site that emits thin and fine dust. Some pass by manufacturing factories, mines, and oil refineries which emit a tremendous amount of harmful gases.
SEE ALSO: World Bank gives Sh5b for lending to small enterprises
People are exposed to ambient pollution on a daily basis and assume it is a normal thing but World Bank warns that long-term exposure to the tiny particles can be detrimental to one's health.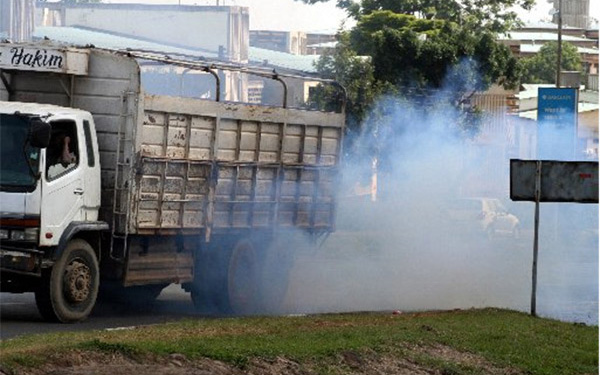 The World Bank uses a tool that captures particles 28 times thinner than one strand of human air to measure the pollution. "These particles are capable of penetrating deep into the respiratory tract and can cause severe health damage," says World Bank.
Household pollution
This type entails toxic air that is produced within and around buildings and structures. According to the World Health Organisation, almost half of the world's population, 3.6 billion people, use either wood, coal, dung or kerosene to cook and warm their homes. These solid fuels produce very tiny particles that are colourless and odourless but very toxic. The gas is formed as a result of incomplete combustion of the carbon monoxide gas. "One of the most dangerous types of pollution is perhaps the most familiar: Pollutants from smoke produced by solid fuels or kerosene for cooking, heating and lighting are associated with serious health risks," says WHO. Picture the amount of pollutants inhaled by a household that has been cooking using charcoal or kerosene for decades. India and China have been singled out as the populous nations experiencing household pollution.
3rd World pollution
According to the report, people in developing countries are exposed to toxic air (75-80 per cent) more than those in developed nations. "Less-developed countries face a double burden from household and ambient air pollution. The suffer exposures to unhealthy air that are four to five times those of more-developed countries."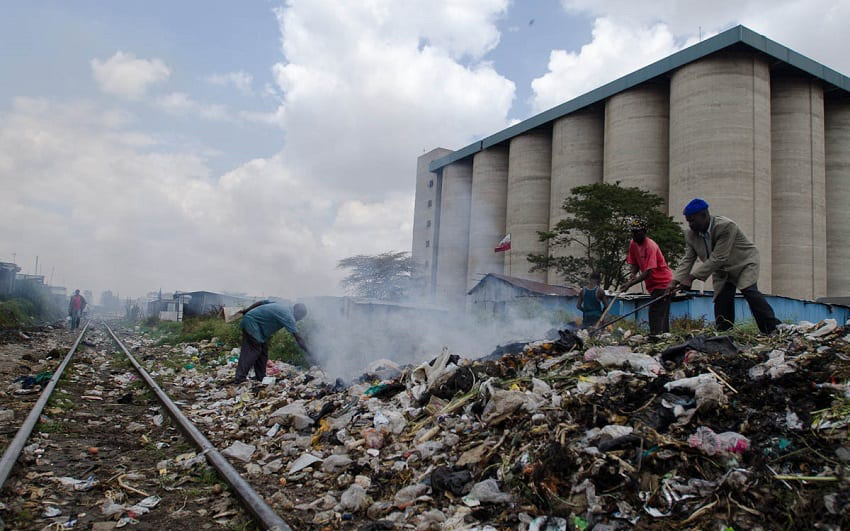 As a result of the global air pollution crisis, life expectancy has been shortened by one year and 8 months, an impact rivalling that of smoking, World Bank says. This means that a child born today will die 20 months earlier because of air pollution. "Since exposure to air pollution shortens life expectancy, reducing air pollution could help people live longer," says World Bank. Despite the concerning trends, the bank says there are some bright spots to combat air pollution. "The number of households cooking with solid fuels is declining in many parts of the world". The World Bank acknowledges China's efforts to reduce air pollution through regulatory reforms and urges other nations to follow suit.?