Home
/
Health & Science
Vital drugs run low in Nyanza hospitals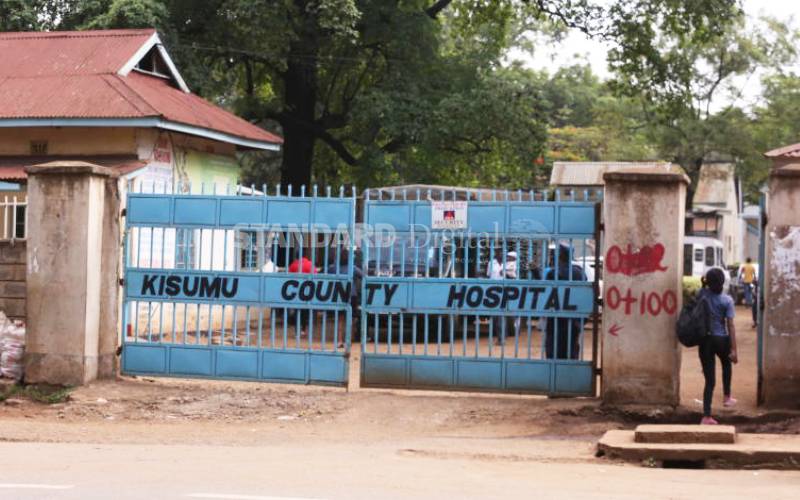 A biting shortage of essential drugs has plunged public hospitals in two Nyanza counties into yet another crisis, barely a month after a protracted workers' strike in Kisumu stalled health operations.
As a result, patients in Homa Bay and Kisumu counties who are able to afford it have been forced to dig deeper into their pockets to buy drugs and syringes from private facilities.
Investigations by The Standard found that in Kisumu, laboratory reagents and drugs are out of stock, a situation replicated in a number of public health centres in Homa Bay.
This has forced those seeking treatment at these facilities to pay for medical tests in private clinics, some of which have not been approved to conduct such tests.
Over the weekend, several patients in the two counties recounted their painful experiences accessing proper treatment, with some accusing their leaders of failing to ensure that hospitals are well equipped with drugs.
When The Standard caught up with Eunice Akello at a pharmacy in Kendu Bay, she was queuing to purchase a syringe so that her five-year-old child could be injected with an anti-malarial drug at the Kendu Sub-County Hospital.
Outside facility
Ms Akello said she had been told that the drugs that were needed to treat her child were not at the hospital.
"It is frustrating that we still have to purchase drugs from outside the facility, even though we are normally told that the county government is dedicated to improving healthcare," she said.
At the same pharmacy, other patients said they are frequently asked to purchase drugs from chemists, including test kits.
Winnie Apiyo, who was seeking treatment for what she suspected to be typhoid, was told that there were no reagents to enable her to get tested at a public hospital she visited.
Ms Apiyo said she ended up buying painkillers from a pharmacy to manage the pain she had in her abdomen.
"It is the second time that I have failed to get treated. I do not have money to afford treatment at a private facility, " she said.
For Joseph Ouko, the lack of medicine at public facilities in the region has now forced him to consider seeking treatment in neighbouring Kisii County.
Afford treatment
He said he has visited several health centres, including Homa Bay Referral Hospital, to no avail.
"There are no drugs and I keep being referred to private facilities to purchase medicine. We are only told that the drugs have not been supplied," Mr Ouko said.
In Homa Bay, the situation has seen those able to afford treatment at private facilities thronging the Kendu Adventist Hospital, while others travel to health centres in Kisumu and Kisii counties.
Homa Bay Health Executive Richard Muga, however, downplayed the crisis and claimed that his county had already received a batch of supplies from the government.
In Kisumu, Health Executive Judith Atyang admitted that there was a crisis in public hospitals, but put the blame for the drugs shortage on the Kenya Medical Supplies Authority (Kemsa).
Kemsa, however, absolved itself, saying it swiftly releases drugs to the counties every time an order is made.
Related Topics