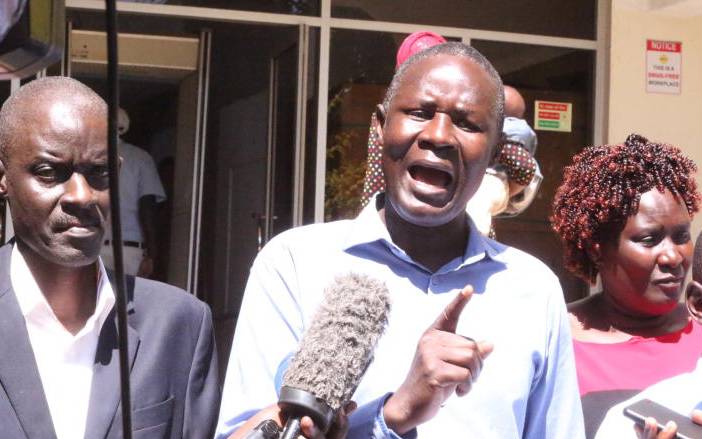 Public hospitals yesterday started offering services after workers ended a one-month strike that had subjected patients to untold suffering. Doctors, nurses, clinical officers, laboratory technicians, and support staff said they would resume duties after signing a return-to-work agreement with the county government. The deal was signed on Tuesday between county health officials and secretaries of the Kenya National Union of Nurses (Knun), Kenya Union of Clinical Officers and Kenya National Union of Medical Laboratory Officers. Chief Officer for Health and Sanitation Stephen Sewe said the unions had agreed to suspend the industrial action and ask their members to report to work.
SEE ALSO: Equity donates Sh85m to nurses
The agreement indicated that the Finance and Health departments would work together in the next one week to ensure pending statutory payments and loan deductions were remitted to banks and other agencies.
Statutory deductions
The deal also stated that no union leader or member would be victimised for participating in the industrial action. Knun Kisumu branch Secretary-General Maurice Opetu said the county had promised to clear medics' pending statutory deductions by tomorrow. Mr Opetu noted that most employees had received their salaries while overdue loan repayments would be remitted. "We will do a follow-up to ensure all members are paid and payments cleared as demanded," he said, adding that 150 nurses would be paid their five months pending salaries by tomorrow.
SEE ALSO: Turmoil continues in nurses' union
The Kenya Medical Practitioners, Pharmacists and Dentists Union Nyanza branch secretary-general Lameck Omweri confirmed that doctors had been paid their salaries for the last three months. Mr Omweri said they had been asked to report back to work.