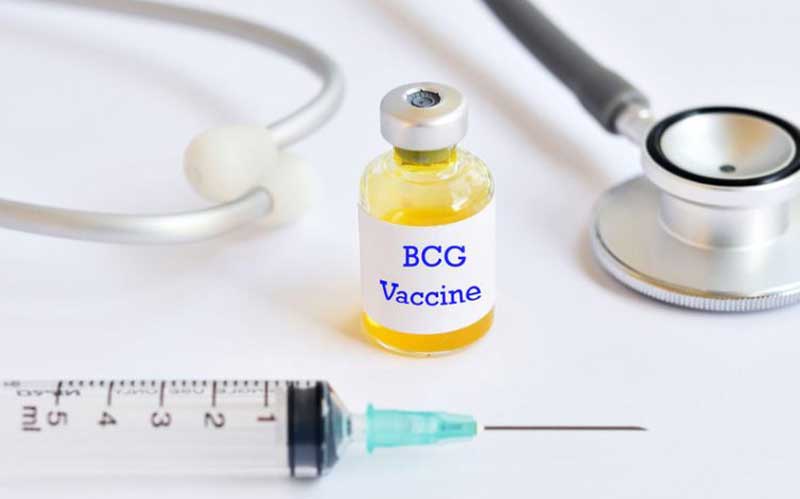 A life-saving vaccine given to newborns against tuberculosis can also prevent lung cancer, a new study has revealed. A study published in the Jama Network journal has tabled findings that the BCG vaccine, which newborns are given soon after birth, reduces chances of one developing lung cancer. The study, which sought to find out the association between BCG vaccination during childhood and subsequent cancer development, involved a 60-year follow-up of a clinical trial of the vaccine.
SEE ALSO: Covid-19: 12 die in deadliest day for country
A total of 2,963 participants took part in the study where 1,540 received the BCG vaccine while 1,423 received placebo.
The comparison
"The rate of lung cancer was significantly lower in BCG vs placebo recipients (18.2 vs 45.4 cases per 100,000 person-years). This represents an associated 2.5-fold decrease in lung cancer among those receiving BCG vaccine," reads the study published on September 25. The original study was conducted in five US states between December 1935 and December 1998. Participants then were 2,963 American, Indian and Alaska native schoolchildren younger than 20 years, with no evidence of previous tuberculosis infection. Statistical analysis was conducted between August 2018 and July 2019.
SEE ALSO: NBA: Rockets guard Westbrook tests positive for COVID-19 ahead of Orlando trip
The study found that childhood BCG vaccination was associated with a lower risk of lung cancer development in American, Indian and Alaska native populations. "This finding has potentially important health implications given the high mortality rate associated with lung cancer and the availability of low-cost BCG vaccines," added the study. According to the Globocan report, there were 673 cases of lung cancer in Kenya in 2018. There were also 659 deaths in the same period. This means only about 20 per cent of those diagnosed with lung cancer survive. One theory of how BCG prevents lung cancer indicates one of the vaccine's side effects is that it creates memory T cells and B cells – types of white blood cells responsible for immunity – that are able to adapt and secrete antibodies. But the study noted that treatment of lung cancer with BCG has had limited success.
SEE ALSO: Virus could force Africa to rethink club competition formats
"The immunity of prevention and treatment are different. BCG might function as an effective preventive measure but not as a treatment for lung cancer," the study says.
Study limitation
One of the study's limitations is that it did not take into account other causes of cancer like obesity, smoking, exposure to wood fire smoke, environmental pollution, physical inactivity and radiation. "Missing or unspecified data were present for some variables, but we have no reason to believe that this differentially affected the randomised sub-groups," the study indicated. Lung cancer was also the only cancer that was directly linked to effect of BCG vaccine.