Home
/
Health & Science
Cholera death toll hits 33, as 11 regions suffer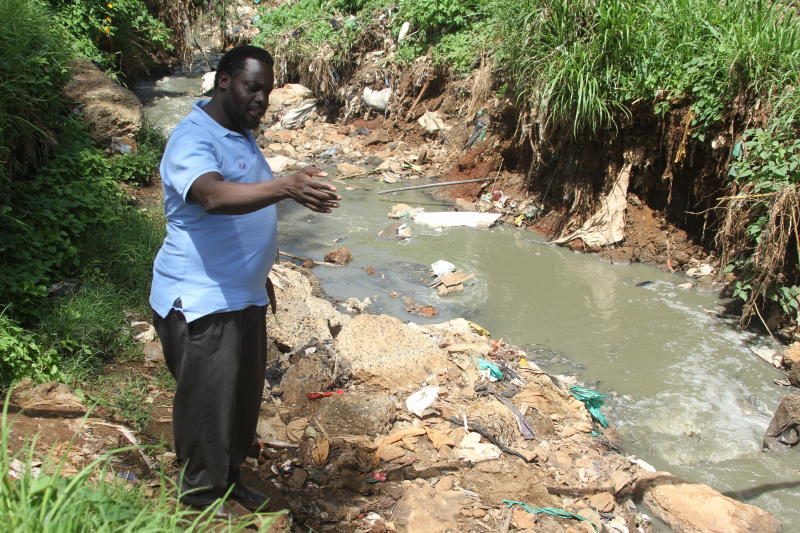 Five more people have been killed by cholera in the last 10 days, raising the death toll to 33 since January.
More than 4,000 people in 11 counties have been affected by a possible outbreak of the disease.
According to a report by Ministry of Health, 28 people had died from cholera as at September 16.
Recent surge
However, a surge in recent days has seen five more people – two in Narok and three in Wajir - killed.
County and national government officials have stepped up efforts to contain the deadly disease.
The Ministry of Health has warned that there are some areas where transmission is still active, especially in Wajir, Garissa and Nairobi counties.
"Nairobi County cases are in Embakasi East (Tassia, Mukuru kwa Reuben, Pipeline, Kayole North), Embakasi West (Umoja 1, Umoja 2, Doonholm), pockets of Starehe, Ruaraka and Kibra sub-counties," reads the ministry's disease outbreak report.
Affected areas
Other counties affected are Marsabit, Makueni, Mombasa, Embu, Turkana, Kajiado and Mandera.
The report states that since the beginning of the year, 4,044 cases of cholera have been reported.
In Garissa, a high alert is in Hagadera and IFO refugee camp.
"Mandera County is reporting a second wave of the outbreak in Mandera West. A total of 42 cases, with four confirmed, have been reported," the report reads.
The report shows cholera controlled in Kajiado, Narok, Machakos, Embu, Mombasa and Turkana.
Of the 11 counties, Nairobi has had the highest reported cases of cholera at 1,311, followed by Kajiado's 742, Garissa's 727, Wajir, 385, Mandera at 320, Machakos, 287, Narok at 181, Mombasa, 82, Embu, six and two each for Turkana and Makueni.
Kajiado, Narok and Machakos Counties have reported four deaths each, while Nairobi has reported seven, Wajir six (which has risen to nine) and one in Mandera.
No death has been reported in Embu, Turkana, Mombasa or Makueni.
The report noted that county teams were facing challenges of poor sanitation like open defecation, weak enforcement of public laws, poor health services seeking behaviours, limited resources in rapid response, poor reporting by counties and lack of surveillance.
Related Topics