Home
/
Health & Science
Doctor reveals journey with cancer patients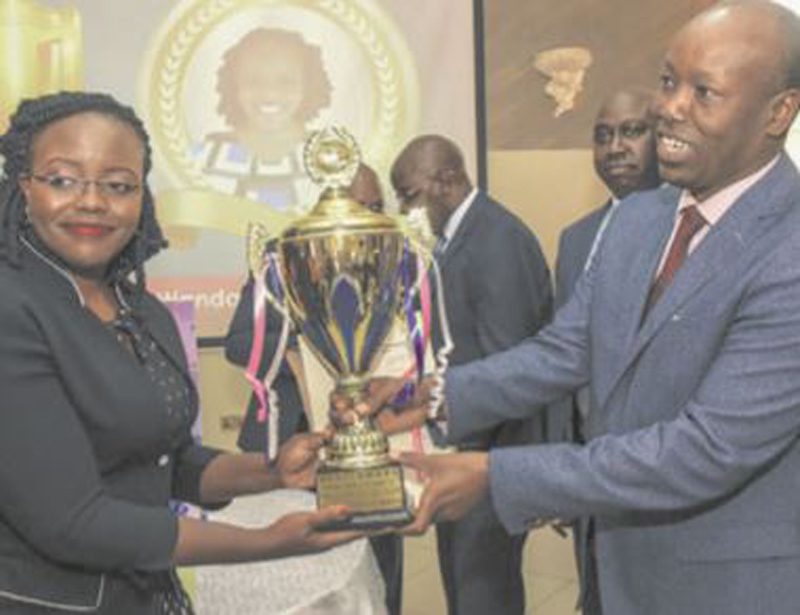 Growing up at Section 58 in Nakuru, Dr. Wanda Dulcie always wanted to be a doctor.
She was so passionate about health care that the principal at her former primary school made her oversee the school's First Aid club Back home and at the estate, she cheekily reveals, her peers would call her Dr Kadogoo owing to her tiny stature, then.
After her high school education, she did a higher diploma in Counseling Psychology before she went forth to pursue Bachelor of Medicine and Surgery at Egerton University.
Upon graduating in 2014, she interned at Litein Mission Hospital and a year later, was posted at Nakuru PGH Annex Hospital.
In May 2018, an Oncology Center was opened at the Nakuru Level 5 Hospital and she successfully applied for a transfer. "I felt my services were more needed there, as a counsellor and medic.
A cancer diagnosis can, and often does, affect a patient's mental health," she states. It was a new start at the Oncology Center as she only found one oncology nurse and the facility had carried out a single chemotherapy session.
She says that Dr. Gladwell Kiarie, a consulting physician and medical oncologist came by and walked the team through the standard cancer treatment requirements.
Dr. Kiarie visits the hospital every Thursday to attend to cancer patients.
"Word went around that the Nakuru Level 5 Hospital had opened a cancer center and people started streaming in from as far as Samburu, Narok and other neighboring counties," she says.
The high numbers would not move her but the agony the clients had undergone, even after treatment elsewhere, especially those who had had mastectomy and colostomy.
She would reach out to organizations such as Breast Cancer Kenya, Radiotherapy Center and others for prosthetic breasts, wigs and stoma bags.
"The Office of the County First Lady Elizabeth Kinyanjui and the 47 governors' spouses caucus have also been of much help in one way or the other," she reveals.
Her 15 months stay at the Oncology Center has seen her attend to thousands of patients. But it's the case of a 28-year-old fourth-year student at a local university that nearly broke her heart.
She had a malignant melanoma on her foot that was treated and passed cancer-free some 10 years ago. Dr. Wanda says, "One day she visited the Nakuru Level 5 Hospital with a chronic cough and judging by her past health records, further checkups revealed a metastasis melanoma."
Unfortunately, the lady passed on months later.
She says there is a need for regular checkups even after being declared cancer-free, "Secondary cancer hits back hard and if not caught early survival chances are limited as was the case with the lady."
At the Oncology Center, it's seeing the positivity on life by the patients and the political goodwill for infrastructural and human resource development that keeps her moving.
She recalls a 22-year-old, a former street boy who was diagnosed with cancer in October last year. Breaking the news to the patient was one of the hardest decisions to make in her practice at the Oncology Clinic.
He also required timely treatment.
Dr. Wanda had to approach the County Government of Nakuru and other stakeholders to ensure he underwent urgent radiotherapy session at a private hospital in Nairobi.
Related Topics