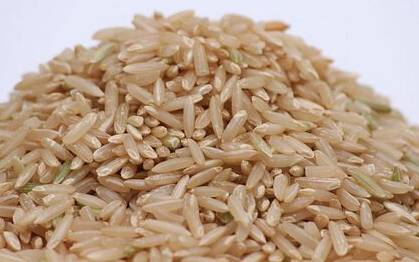 The officers from the Department of Public Health saved members of the public from consuming unsuitable rice after intercepting 256 bags last month.
The rice estimated to be worth Sh448, 000 was to be stored in a warehouse in Busia County before finding its way in retailed shops.
The officers acting on a tip-off from a member of the public seized the rice at the Busia Weighbridge and samples were taken to the Government Chemist in Nairobi.
When the results came back last week, the grain was unfit for consumption. According to Chief Officer for Health Dr Isaac Omeri, the rice had been transported to Busia from Mombasa in a truck.
Following the seizure, the public health officers have intensified surveillance of foodstuffs that are imported into the country.
Omeri and the Deputy Director of Public Health Fred Magoba oversaw the destruction of the rice in Alupe, Teso South, last week Thursday.
"The rice was packed in a truck. After taking the samples to government chemist it was confirmed that it had excess moisture making it unsafe for consumption," said Magoba.
In an interview with The Standard yesterday, Dr Omeri appealed to the traders in the county to be vigilant and to strictly follow the Food Drugs and Chemicals Substance Act.
He said intake of grains with aflatoxin can lead to the development of cancer of the lungs. "Once moisture enters into rice leads to aflatoxin which can lead to lung cancer that is why we destroyed the rice," said Omeri.
He continued: "Our traders must be sensitive to the life of consumers by not selling contaminated foodstuff that can cause deadly diseases to people."
He suspected that the manner in which the rice was transported from Mombasa to Busia could have resulted in its contamination.
The management of the Lesphine Investment Limited that was to store the rice in their warehouse located along Busia-Kisumu Highway refused to comment on the matter.