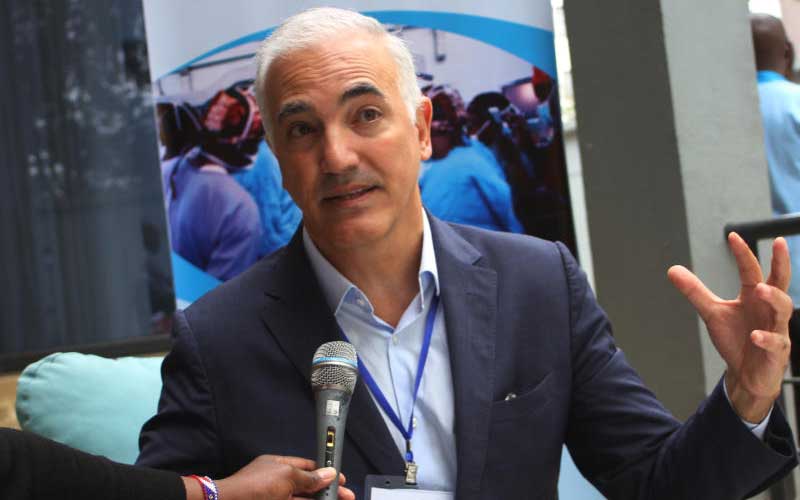 Surgeons across Africa have joined hands to cut cost of specialised services using available resources in hospitals. Speaking during an ongoing conference that brings together surgeons from 15 African countries in Nairobi, the reconstructive surgeons said training will enable doctors give proper services to patients at affordable cost. The surgeons revealed that five million people die from injuries annually, a total greater than the number of deaths from HIV/AIDS, malaria and tuberculosis combined. They said more than 90 per cent of these deaths occur in low and middle-income countries, while more than 50 million traumatic injuries occur globally each year.
SEE ALSO: 'Covid-19 could roll back gains made in HIV fight'
The specialists said accessing reconstructive surgery has become a costly and tedious process, worsening patients' situations with some ending up disabled. Under Mission Restore initiative of the United States, the reconstructive surgeons will use telemedicine communication (involves use of telecommunications) to consult to enable easy access to services. The common platform will enable wide consultations among specialists on how the available resources at facilities can be utilised to save lives of patients conveniently and urgently. Dr Kaveh Alizadeh from the US said if a patient's injured limp is not dressed properly from the onset, it might bring problems and end up being amputated. ''We are faced with many challenges as surgeons, most people from the rural areas are not able to access surgical services, we need to get the solution,'' said Alizadeh.
SEE ALSO: Boost for HIV patients in Covid fight
He said universal health care initiative in Kenya will help in accessing continuity health care including surgical services. Dr Sameer Pandya, a surgeon based in Kapkatet, Kericho County, said children end up getting more complications after numerous transfers from one facility to another owing to the practice of a specialist clinic day. Dr Cornelius Masambu from Uganda said surgeons should network to help patients using the limited resources. ''We are delighted with this forum and the network that has been going on between African doctors and the US,'' said Masambu. Mission Restore facilitates surgical trainings in Africa through capacity building and has so far trained more than 200 specialist surgeons in Africa.
SEE ALSO: How a vaccine made of mosquito spit could help stop the next epidemic