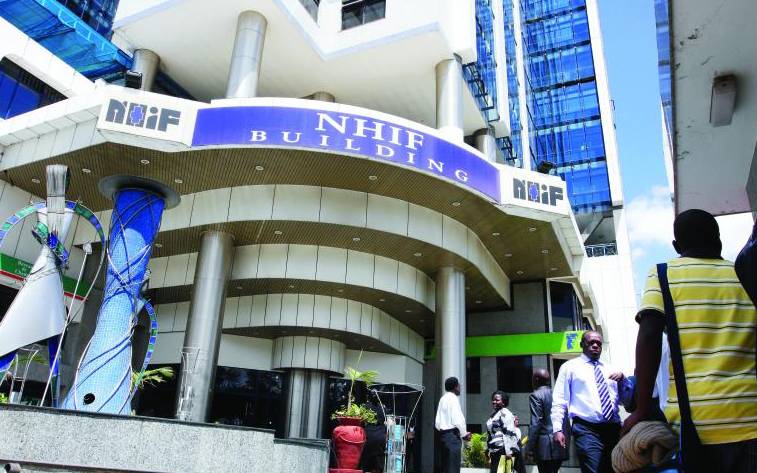 The National Hospital Insurance Fund (NHIF) Mombasa branch has terminated contracts with some hospitals and directed low-cadre civil servants to select new health facilities.
The termination of health insurance cover contracts, signed with the institutions in Mombasa and Malindi in 2012, has sparked outrage among the affected civil servants between job groups A and L as well as the hospitals, which protested that the decision was taken unilaterally.
In Mombasa, the affected hospitals include Tudor Healthcare, Nairobi Homes Nursing, Mewa Hospitals, Jocham Hospital, Jambo Health Service Hospital and Al Farooq. They have all signed a petition questioning the new policy.
The Comprehensive Medical Insurance Scheme for Civil Servants and Disciplined Services started in 2012 caters for the principal member, spouse and five declared children.
NHIF was accused of targeting the civil servants (job groups A and L). The workers are now supposed to avoid certain hospitals and report to the NHIF to be advised on which hospitals to attend.
Eligible facilities
In an April 1 email sent the affected hospitals, Intiswar Mohammed, the local NHIF branch manager, instructs the hospitals to refer patients to the NHIF offices "to choose a fresh choice from the list of eligible health facilities from April 1, 2019."
Says the email in part: "This is to bring to your attention that your contract does not allow capitation of both managed schemes lower job groups and national scheme."
The local branch of Union of Kenya Civil Servants (UKCS) has protested the NHIF decision calling it ill-advised and malicious.
According to Fatima Salim Shirazi, the UKCS Mombasa branch secretary, the contract which had been signed by capitated facilities has been in place 2012. But NHIF says although some of these hospitals have been admitting these low-cadre civil servants, contracts signed with the insurer did not allow them to "admit managed scheme lower job groups of civil servants, National Police and other managed schemes."
"They cannot just wake up one day and decide to move members long running medical records from hospitals to health centres that do not have the capacity to handle their medical requirements," she said.
The email which was seen by The Standard says the new contract for the 2018-2021 period, which apparently overrides the existing one, is more elaborate.