Health & Science
The patients mill around inside a small yard behind the nurses. There is no extra security in sight.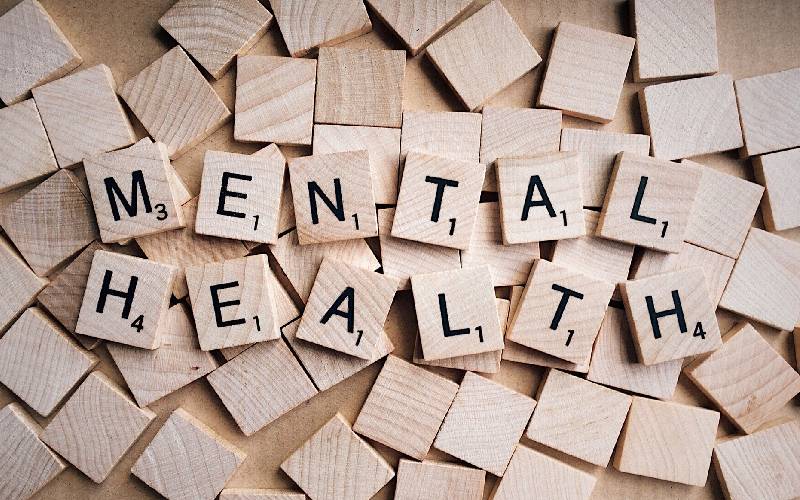 A group of patients dressed in worn and faded blue uniform sit behind an overgrown shrub chatting and laughing gleefully. Their laughter wakes up another lot sleeping on the ground. A few meters away, another group of elderly patients stare into empty space for hours unperturbed by the laughter from their colleagues.
SEE ALSO: Standard, Safaricom in pact to sell digital newspapers
In a nearby room that could do with a new coat of paint and window panes, another group sleeps on the floor as one of them absentmindedly shreds to pieces the last piece of a mattress that has seen better times. Welcome to Gilgil mental hospital. Located inside Gilgil Sub-County Hospital compound, it is reputed to be the second largest mental health facility after Mathare hospital in Nairobi. The facility is home to close to 100 patients, most of them abandoned and forgotten by their relatives The staff is demoralized and accuses their bosses of treating them like 'second hand medics' compared to their colleagues in other public hospitals. According to one of the medics, the problem started soon after the Constitution came into force in 2010 creating confusion on who was supposed to run the institution.
SEE ALSO: Kanu: We formalised relationship with Jubilee, eyeing next level
"Health was devolved to counties but it's not yet clear where mental institutions lie, as a result we have been tossed between the national and county governments," said one of the hospital staff who did not want to be named for fear of victimisation. As a result, the facility has been starved of even the most basic needs such as patients' uniforms and mattresses. "The institution has suffered for years due to lack of a budgetary allocation, patients wear worn out uniforms and sleep on the floor," said another medic. All the medics that
The Standard
spoke to called for urgent rehabilitation of the hospital, including more attention to its staff needs. "We deal with people who at times are very violent, but we are not paid risk allowance like our colleagues in the public hospitals," said one staffer.
SEE ALSO: Seven killed, over 57,000 displaced as floods rage on
According to Solomon Waiteke, a health worker who is a frequent visitor at the hospital, majority of patients at the facility are elderly and cannot even remember their homes. "We have a number of patients who were literally dumped here by their families, no one has come to check their condition yet some have fully recovered," he said. As a result, the facility's wards are is overcrowded. "Patients have to share the little space we have since we cannot lock them out and there are no funds to construct a bigger facility," he said. Faced with a myriad challenges, morale at the hospital has hit an all-time low. "The issue of staff and remuneration should be addressed urgently as the morale is low with the personnel feeling that they have been forgotten just like their patients," said Waiteke.
SEE ALSO: Former 'Standard' editor dies after long illness
The situation is no different at Nakuru Level 5 Hospital's mental health wards. Here, the first thing you notice are three idle nurses at the entrance of the male patients' ward. The patients mill around inside a small yard behind the nurses. There is no extra security in sight. The facility, which was established in 1940s, is in a sorry state. The male ward that was built to accommodate 26 patients, now has more than 70. The ceiling is crumbling and most of the beds bare. Visitors can smell the stench from the washrooms from a distance. Like the Gilgil facility, many mental health patients at Nakuru Level 5 Hospital sleep on the floor. The staff morale has plummeted as families with mental health patients continue to dump them in the wards. Many have been detained for non clearance of hospital bills.