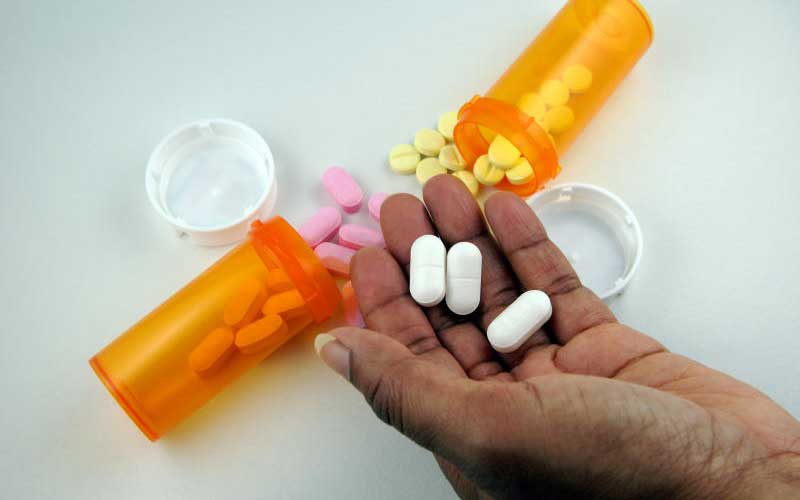 Substandard amoxicillin, a widely used antibiotic, is selling in many retail pharmacies in Nairobi.
Most of the poor quality amoxicillin, shows a report to be presented this week at the annual conference of the Kenya Medical Research Institute (Kemri), is imported and mainly from India.
But the good news to come from the conference is that an intensive search for the deadly Zika virus in Mombasa has found no infections among pregnant women.
These are some of the more than 100 scientific studies to be presented at the Kemri conference, which kicks off in Nairobi on Wednesday.
The three-day conference to be officially opened by Health Cabinet Secretary Sicily Kariuki promises a rich inventory of community and cutting-edge scientific research.
In a study to be presented by Lilian Chepng'etich Koech of Kenyatta University, her team evaluated the quality and stability of amoxicillin antibiotics selling in Nairobi County.
The researchers purchased samples from retail pharmacies in seven wards in Nairobi - the CBD, Karen, South C, South B, Zimmerman, Kayole and Kibra.
After laboratory analysis, 46 per cent of the samples were confirmed to be of poor quality.
"Our findings highlight the need for regular post-market surveillance to inform on the situation of antibiotic quality in the Kenyan market," suggests the study.
Amoxicillin is used to treat a wide range of bacterial infections including pneumonia, skin conditions, bronchitis and infections of the ear, nose, throat, and urinary tract.
Another study to be presented by Irene Inwani of Kenyatta National Hospital found no Zika infections among 1,422 pregnant women at Bomu, Port Reitz and Coast General hospitals in Mombasa.
The Zika virus became a huge scare when it almost marred the 2014 World Cup in Brazil.
The Kenya team had initiated a study of pregnant women at the Coast to assess if there were any cases of Zika infections.
Preliminary results, a study abstract said, found neither Zika infections among the women nor any small heads syndrome among newborns.
The city conference, which has attracted researchers from other parts of the world, will be presented with several studies on growing disease resistance against antibiotics.
Health workers
Two key studies — one at Kenyatta National Hospital and the other from Nanyuki Referral Hospital in Laikipia County — tell of worrying prescription of antibiotics by health workers.
A brief of the study at KNH led by Christopher Kemboi Kibiwott reviewed 714 medical cases attended to between June 2017 and May 2018.
About 44 per cent had received antibiotics, but with more than 90 per cent being prescribed inappropriately.