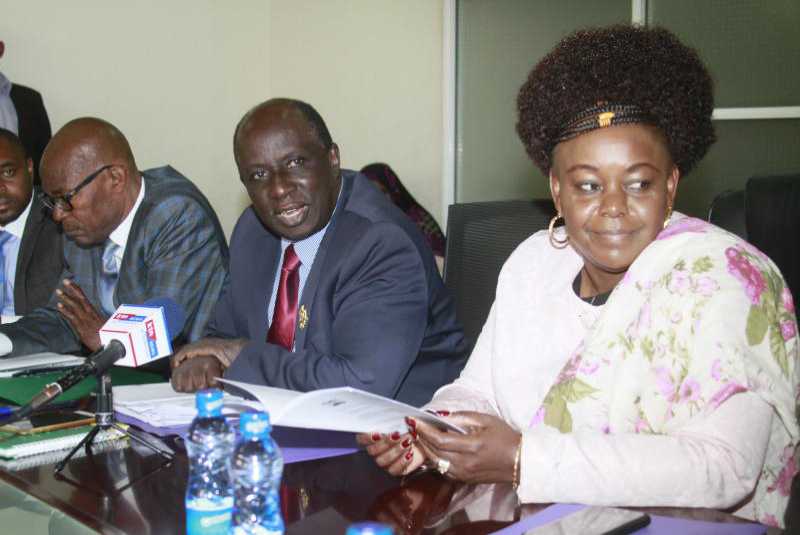 MPs have embraced a proposal to control sperm donation to eliminate professional sperm donors.
The Bill, being re-introduced in Parliament, for the second time, by Mbita MP Millie Odhiambo seeks to address issues surrounding surrogacy, including donation of sperms and ova to childless couples.
This means there will be laws on how In-Vitro Fertilisation (IVF), the process by which an egg is fertilised by sperm outside the body, is performed, who performs it, in which facility and under what environment.
It will also clear the air on ambiguous court cases on surrogacy, where a childless couple approaches a woman who initially agrees to be a surrogate mother, but later turns around and claims the child.
There have also been cases of a man abandoning his wife and eloping with the surrogate mother.
All these will be managed through a body to be named Assisted Reproductive Technology Authority, that will oversee donation of sperms, ova storage and who qualifies to use these and the practitioners who carry out artificial insemination.
"At the moment, one is allowed to donate as many sperms as he wants and your sperm or ova can be used by as many people as possible. We do not want cases of professional sperm donors," said Odhiambo.
Nothing new
Addressing the National Assembly Health committee on Tuesday, Ms Odhiambo said the proposals in the Assisted Reproductive Technology Bill 2018, are nothing new only that the legislation seeks to provide regulations on how the practices are carried out.
She said one key aspect of the Bill is to deal with pricing of IVF and surrogacy as well as deal with quacks.
"As it stands, if I want to do it I can do, there is no law stopping me. Not passing the law (similarly) does not stop it from taking effect, it only means we have no regulations," said Odhiambo.
The Mbita MP told the committee that alternative methods of getting children were beyond the reach of many Kenyans due to the pricing, which can be as high as Sh1 million. Many childless couples, she added, travel abroad to have the procedure done.
"Consultation alone is Sh300,000 and you are still not guaranteed results. It is not only expensive but traumatising for poor women," she said.
A similar Bill was previously tabled before the National Assembly and passed in the last House. However, it did not receive the same backing at the Senate which had a similar Bill that was later shot down.
Carries stigma
"All these things are happening already, a sign that the society has always been ahead of the law. What this law will do is stop the undesirable parts of the practice and control what is being abused," said Seme MP James Nyikal.
Although common in advanced economies, surrogacy or IVF carries a stigma in Kenya where women who cannot bear children are frowned upon.
Related Topics