Home
/
Health & Science
30 years of hope and despair in the long search for elusive AIDS cure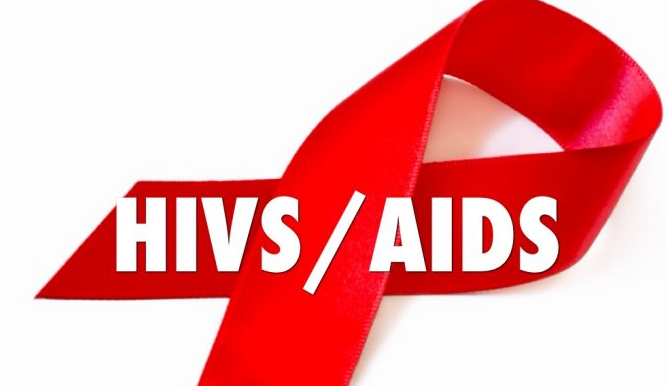 Today marks exactly 30 years since the Worlds AIDS Day was founded. The day is commemorated to support people living with HIV and Aids and remember those who were felled by the condition.
For three decades, the question that lingers when the world stops to ponder about issues related to HIV and Aids is: "Will we ever find the cure for HIV?"
The answer has been elusive yet the search intensified ever since it was reported in the 80s that a "mysterious disease, common among homosexuals", was ravaging people. Then came news that the condition was non-discriminatory; and gutted people across genders, social class and age. Medics placed a name on it – AIDS – under infectious diseases with no cure.
For Kenya, the darkest years were the late '80s and early '90s when HIV and AIDS was a death sentence with a prognosis of a few years or months. Even after ARVs hit the Kenyan market in the early '90s, access and intense side effects made it difficult for people living with the virus to survive.
In 1991, Davy Koech from the Kenya Medical Research Institute (KEMRI) beamed a ray of hope by releasing Kemron, a drug meant to regulate the body's immunity that he said had the potential of clearing HIV from the blood. Global AIDSexperts dismissed it, amidst claims that 50 people infected with HIV and AIDS had been cured. A few months later, the World Health Organisation (WHO) confirmed that the drug performed no better than a placebo. It was discontinued.
In 1996, Prof Arthur Obel, a pharmacologist at the University of Nairobi medical school, resurrected the dying embers of the flame to find a cure in Africa. He came up with a herbal concoction called Pearl Omega that he claimed stop the virus from reproducing. Patients from across continents thronged his office in Nairobi seeking to take a dosage of his medication that retailed for about Sh30,000– an expensive drug at the time laced with so much promise that people were willing to sell their houses for it. After a series of tests, the Health Ministry banned it, saying Obel had not followed the right channels.
Two years later, something happened in Nairobi that became not just a mystery, but a groundbreaking discovery in the field of infectious disease and virology: there was a group of sex workers in Majengo who were resistant to the virus. They, researchers thought, could be having the key to finding a vaccine that could save the whole world.
"We did the models and found that the women were not just really lucky, it was beyond the statistical chance of luck playing a role. We estimated that many of these women have had 500 to 2,000 sexual exposures to infected men when they weren't using a condom," said a Canadian professor who was one of the researchers.
What was even stunning was that the women who had been in the flesh-peddling business longer showed a high immunity to the virus. Research found that their bodies were producing a higher than normal T-cells that fought the virus as soon as it entered their bodies. They started working on a vaccine to make people's bodies to produce T-cells the same way the virus did. The vaccine failed, perishing hopes that were diminished further when some of the women thought to be HIV-resistant got the virus.
The search continued across borders. In 2007, Timothy Ray Brown, a man from Berlin, became the first person to be curedof HIV and Aids. He had undergone a stem cell transplant to treat leukemia and the procedure cleared the virus from his body, dangling hope on the possibility of a cure. Medics immediately ruled out the use of stem cell transplant to cureHIV, saying it was too risky and complex for people with already compromised immunity.
As years progressed, researchers shifted to finding "functional" and "sterilising" cures. They wanted medication that could give sustained control of the virus to undetectable levels without using ARVs. Some of the options available included: The "shock and kill" method where the virus is flushed from reservoirs where it hides and killed, gene editing where the immune cells are changed so that they cannot be infected with HIV and immune modulation where the immune system is permanently changed to fight the virus better.
In 2013, researchers got excited when they got another breakthrough; this time, in the life of a baby in Mississippi, USA. The two-year-old had got an aggressive cocktail of ARV immediately after being born to a HIV-positive mother and remained with an undetectable viral load even when taken off the medication. For scientists, this meant she was functionally cured. However, their hopes were dashed when the virus rebounded when she was four.
This month, there was news of possibility of a cure, after a clinical trial by an Israeli biotech company said a new drug, Gammora, may be able to cure HIV. The trial, run by Zion Medical, found that the synthetic peptide drug reduced the level of viral RNA in patients' blood by up to 99 per cent after five weeks when used with the approved ARVs lopinavir and ritonavir. Researchers called it a hoax, saying it had not gone through reviews, and the use of ARVs in the drug made it impossible to know if it is the ARVs that were temporarily suppressing the virus.
HIV has proved to be resistant, stubborn and persistent in replicating as soon as one is off ARVs. A literature review by The Lancet this year, titled, "Barriers and Strategies to Achieve a Cure for HIV", researchers say there is hope for finding a cure.
With more research studies going on all over the world, they hope that someday, they will find the elusive cure to end the scourge that has ravished humans and gobbled up trillions of dollars in research.
Related Topics