Home
/
Health & Science
Anti-HIV fight on right track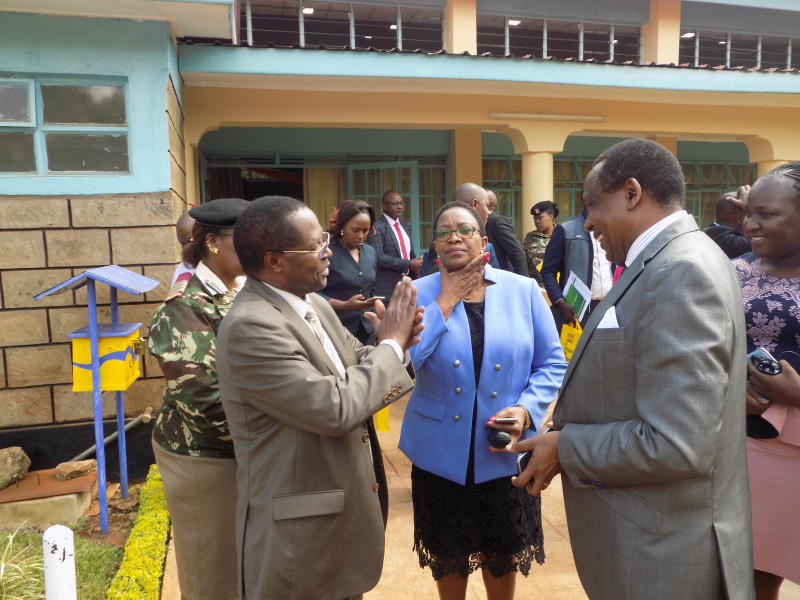 Kenya is making significant progress to achieve the global targets of zero new infections, zero Aids-related deaths and zero discrimination.
According to the Kenya Aids Response Report 2018, the overall HIV/Aids prevalence rate dropped to 4.9 per cent in 2017 down from 5.6 per cent in 2016.
Health Cabinet Secretary Sicily Kariuki added that the antiretroviral therapy coverage has continued to improve in recent years
Speaking during the launch of the Kenya Aids Response Progress Report 2018 at the University of Embu yesterday, Ms Kariuki said a total of 1.2 million people are on treatment, representing 75 per cent coverage.
She added that Aids related deaths have also reduced from 60,000 in 2014 to 28,000 in 2018.
Sensitisation campaigns
"Whereas the report shows that we are making significant progress against the pandemic, UNAIDS latest report warns that the progress does not match our ambition of ending HIV/Aids by 2030. We have to be more strategic in our actions in order to realise our dream even with the impressive results we are witnessing," she said.
Ms Kariuki urged the Embu County Government to partner with the university in sensitisation campaigns to reduce HIV/Aids infections among the 6,000 students.
She further called on counties to work with the national government to address medics grievances to avert a strike that threatens to reverse gains made in fighting HIV/Aids.
National Aids Control Council CEO Nduku Kilonzo, Embu Governor Martin Wambora, University of Embu Vice Chancellor Daniel Mugendi and key stakeholders in health and HIV/Aids prevention attended the function.
Related Topics