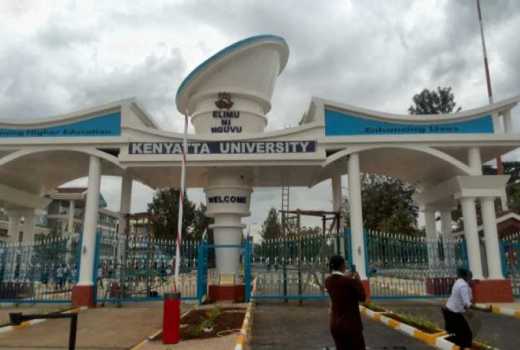 NAIROBI, KENYA: A Chinese medical researcher Prof.Tian Shengxun specializing in herbal medicine has hailed the setting up of the first regional National Reference Research Centre for herbal medicine at Kenyatta University.
"I hope the centre will enhance research especially in herbal medicine since the combination of herbal and conventional medicine has helped China and other Asian nations, to significantly reduce the spread of diseases like HIV Aids and other Viral infectious diseases.
I think it's time for Africa to embrace this strategy to help in the reduction of the Aids pandemic in the continent," explained Prof Shengxun, who teaches at China's Henan University of Traditional Chinese Medicine.
The Chinese don is renowned for the invention of Tian Immunity Booster (TIB) that has the ability to cut down the replication of HIV virus.
He said the centre will offer herbal medicine researchers an opportunity to document and apply traditional knowledge and skills in the war against the Aids virus among other ailments.
TIB is manufactured through modern technology as proper compounds extracted from more than 30 different Chinese herbs and can reverse opportunistic infections linked to lower immunity or HIV/AIDS.
The KU Center will be used by its researchers and those from other national and regional institutions involved in phytotherapy, a science-based practice distinguished from other more traditional approaches such as medical herbalism. It is often linked to traditional knowledge.
KU Vice-Chancellor Prof. Paul Wainaina explained that with the facility, KU aims at entrenching the role of Science, Technology and Innovation (STI) in the East Africa region for social and economic development.
Prof. Wainaina said establishment of the centre will also addresses part of Kenya vision 2030 goal on commercialization of research and development.
The new Centre project targets natural health products and is expected to receive equipment to start running by August this year.
The center will be coordinated by Prof. Nicholas Gikonyo of KU whose area of specialization is pharmacognosy and traditional medicine.
It is expected to build a vibrant natural health products industry through development and utilisation of an interface between indigenous knowledge and modern science. It will support one of the four pillars of President Uhuru Kenyatta's plan covering the health sector.
Key areas will include documentation, profiling and securing indigenous knowledge, technologies and associated biological resources, scientific testing and validation. This is expected to yield locally derived natural health products.