Home
/
Health & Science
WHO releases new guidelines for surgeries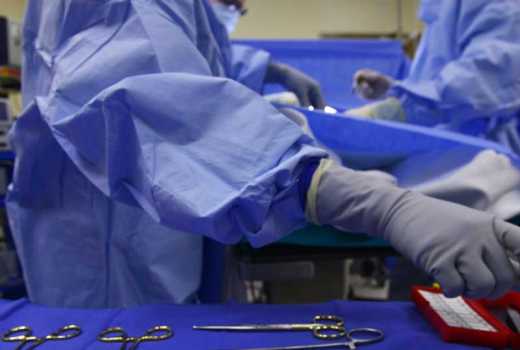 The World Health Organisation has formulated new guidelines on how to carry out surgeries after a two-year programme that involved Kenya.
The new guidelines released on March 6 are meant to improve safety during surgery, particularly on infections.
The 39-page document, titled Protocol for Surgical Site Infection Surveillance, pays special attention to settings with limited resources.
It details everything; from how the patient will be prepared for theatre to how the surgeons ready up for the operation. All the information should be also on pen and paper.
Shaving discouraged
Before the surgery, for example, it has to be confirmed that the patient is clean by having them take a bath or finding out if they did so at home.
"All attempts should be made to record the date of bath or shower," reads the protocol.
The global health body also advises against shaving the patient on the surgical area.
"It is recommended that for inpatients undergoing any surgical procedure, hair should not be removed or, if absolutely necessary, it should be removed only with a clipper. Shaving is strongly discouraged at all times, whether pre-operatively or in the operating room," it added.
Whether or not hair removal was performed should be recorded, WHO says, adding that it should be recorded where the hair was removed (in the ward, home, or theatre).
The type of solution to surgically clean the skin should also be recorded but antimicrobial sealants (used to reduce the spread of bacteria and fungi) should not be used after surgical site skin preparation for infection prevention.
WHO has also introduced a 30-day period where medical workers are supposed to monitor patients after surgery.
This will involve nurses making phone calls to the patients and even visiting them physically after discharge to find out how they are recuperating.
The document, which WHO says is meant for countries with limited resources but can be adopted by developed countries, has come up with different classes of surgical wounds to help health workers administer the correct treatment.
Inexistent or inefficient
WHO indicated that the protocol was based on post-discharge surveillance for up to 30 days.
"Post-discharge surveillance is often challenging, particularly in developing countries where patients may live in remote areas and transport is inexistent or inefficient.
"To mitigate these obstacles, the WHO approach includes the possibility of a telephone follow-up with patients when face-to-face consultations are really unfeasible," reads the protocol.
The guidelines come at a time when Kenya's health system is in the spotlight following a recent incident where the wrong patient had his skull opened at Kenyatta National Hospital.
Related Topics