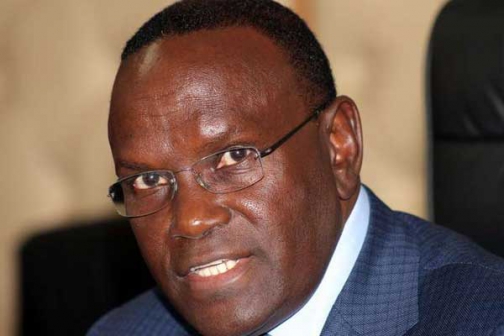 Health Cabinet Secretary Cleopa Mailu Monday visited 47 police officers who were admitted at Sinai Hospital in Kajiado County after testing positive for cholera.
92 policemen were taken ill on Saturday night when they started exhibiting cholera-like symptoms of severe abdominal pain and diarrhoea after eating contaminated food. Some patients have already been treated and discharged while others are still under quarantine.
The officers were part of a team camping in hostels at the Multimedia University to deal with any violence that might have erupted after the Supreme Court ruling on the presidential election results on Friday.
"We don't know where they got their food from but further tests on them and investigations are being conducted to contain any spread," said County Health Executive Bernard Muia.
CS Mailu insisted that all food handlers must undergo fresh cholera testing in bid to stem the infection. He directed all catering and water supply institutions to adhere to the Public Health Act.
"The practices of the people handling food is what spreads of cholera further… the outbreak has nothing to do with the nurses strike," he insisted.
The Health minister further urged the public to beware of outsourced food, be vigilant when travelling and observe basic hygienic practices such as washing hands before meals and after visiting the toilet in their localities.
"It appears there's an upsurge of cholera cases. I would like to caution the public to be mindful of what and where they eat as well as their hygiene," said Muia.
No student contracted the disease.