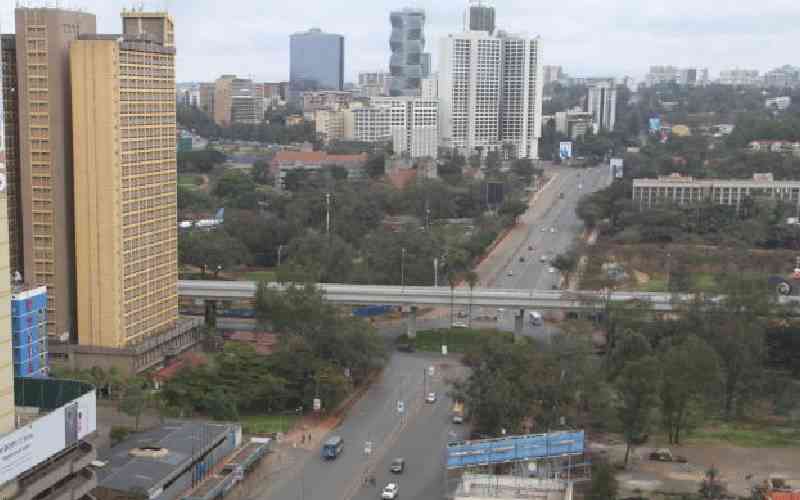 One of the most noticeable things in the lead up to the 2022 elections is the optimal and ruthless deployment of social media. The political formations deployed tens of social media influencers to push messages across.
The result was stealth communication tactics: The use of social media tools makes it easy to pass a message quickly and cheaply to multitudes of audiences at the click of "send".
A disclaimer: it is not in my place to criticise other forms of media for the simple reason that those who live in glass houses shouldn't throw stones. But to the extent that social media is a double-edged sword; both a risk and a benefit to our democracy, I owe it to the Kenyan public to speak about it.
Social media's competitive advantage used to be speed. A perishable good, news found in social media a perfect conduit. Then came the pressure for crowds or clout and thus a relentless pursuit of clout. Clout-chasing then became a catalyst for open disregard for truth and fact. As we have seen in these elections, by exaggerating the differences between leaders, social media wielders drove a wedge between groups.
Attacks on candidates and their supporters, including claims of rigging and collusion from IEBC, then became the currency. One would understand the need to change hearts and minds by taking advantage of slip-ups, blunders and miscalculation from the opposite side; or portraying one's side as winning by any means. Yet, what we have witnessed is despicable misinformation, denigration (of the opposite camp) bordering on taboo and the criminal. Respect for court proceedings was also thrown out of the window in this vile attempt at scoring off against opponents.
A casual look at social media, one is tempted to imagine Kenya is at war. Fake posts, truncated interviews have created false narratives about others and ourselves. A lot of what goes on on social media is a cocktail of anger, propaganda and attacks on the other side as good-for-nothing bunch of people. That is dangerous.
Well, you could argue that the real world is not kind. A propaganda-free world (in politics) is an impossibility so deeply unachievable that its desirability is meaningless. But that is not all.
Social media was hailed as a game-changer in governance. The place of propaganda machines in society is established; they help explain away an administration's failings by amplifying its successes.
Social media harboured the advantage that anyone with a phone and data bundles could report on anything. Its effectiveness is not just in passing around accurate information, but also in shining the light on information those in authority would rather hide or lie about.
Alas, that is no longer the case. What is at play on social media is pure cynicism.
Because it lacks the moderation from editors and numerous gatekeepers as happens in mainstream media, invariably, anybody's wild thoughts find their way and space on social media. The urge to spread the most shock, outrage and anger (at times happiness and joy) is overpowering, amplified by anonymity. What social media users come across are unmoderated wild thoughts. It used to be that you thought before you wrote; not with social media.
And so rather than enlighten the politics and promote accountability, social media is helping to spread poison and lies, reinforcing prejudices and bigotry, thus aggravating partisanship and deepening cleavages between groups and communities.
The result of that is a nihilistic political competition deprived of the conditions necessary to strike consensus and horse-trading – critical ingredients for democracy.
For far too long, many saw social media as a market place where good (and bad) ideas jostled for attention; that the posts were a pass time and a reliever of sorts – what food one was eating, the places they visited; the books they were reading. Many shared (with a great degree of honesty, decency and restraint) their thoughts as well. Nobody thought that narcists and anarchists would take advantage of the cover of anonymity not just to amuse themselves from the reactions of other users, but that they would feel cathartic from the ruckus they generate.
And as seen in these elections, far from spreading untruths and propaganda, it has been a source of wanton outrage and needless anger against those who don't agree with one's political persuasion.
This outrage leaves no room for empathy and self-reflection as much as it breeds bad faith, slander.
Mr Kipkemboi is Partnerships and Special Projects Editor, Standard Group
Related Topics