Home
/
Health & Science
United Kingdom gives Kenya 817,000 doses of vaccines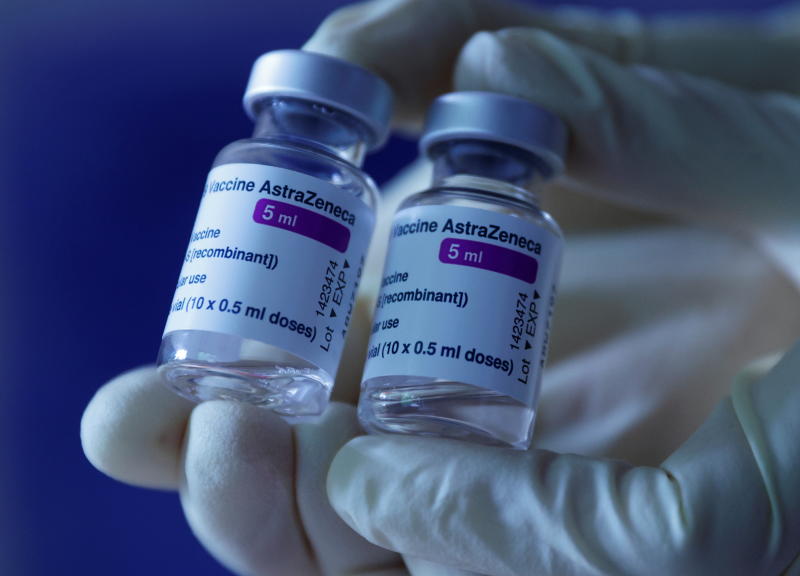 Kenya's fight against Covid-19 received a major boost following donation of 817,000 dozes Oxford/AstraZeneca vaccines by the United Kingdom government on Wednesday. The announcement was made following a meeting between President Uhuru Kenyatta and UK Prime Minister Boris Johnson.
According to a joint statement by State House spokesperson Kanze Dena and British High Commission Daniel Johnson, the vaccines will be shipped into the country as soon as possible.
Half of the vaccines will be given to the country through a direct bilateral donation while the other half will be given through Covid-19 Vaccines Global Access (Covax) facility. "UK announces it will send 817,000 COVID-19 vaccines to boost Kenya's vaccination programme," said the statement.
Health Cabinet Secretary Mutahi Kagwe welcomed the donation terming it a major boost in Kenya's war against the virus.
This came as 1,006 people tested positive for the disease on Wednesday. The new cases were detected in a sample size of 5,584 tests, bringing positivity rate to 18 per cent.
Cumulatively, Kenya has reported 199,941 cases of Covid-19.
At least 13 more people succumbed to the disease bringing total number of deaths to 3, 895. Kenya has administered 1, 692,793 doses of Oxford/AstraZeneca vaccine, according to the Ministry of Health.
Since the launch of the vaccination drive in March, 640, 450 people have received their second dose. The uptake of the second dose by Wednesday stood at 60.9 per cent. "I am happy to report despite the global supply constraints of the Covid-19 vaccines, we have so far administered 1,692, 793 doses out of the 1, 733, 100 doses of Oxford/AstraZenecca we have received to date," said Kagwe.
Health workers are leading in the uptake of the second dose at 64 per cent, followed by persons above 58 years (63 per cent), teachers (56 per cent) and security personnel (55 per cent). "It is important to note that our focus has now shifted to ensuring all Kenyans get fully vaccinated so they are fully protected," said the CS.
Kagwe said county governments have a bigger responsibility of ensuring all targeted adult population gets fully vaccinated.
Nairobi is leading in the vaccination drive, with 7.1 per cent of the population having been vaccinated, followed by Nyeri, Uasin Gishu, Laikipia and Nakuru, at 5.4 per cent, 4.1 per cent, 3.6 per cent and 3.3 per cent, respectively. More vaccines will be shipped into the country by next week. At least 1,760,000 doses of Pfizer will be received from the US, 410,000 doses of Oxford/AstraZeneca vaccines from UK, 235,000 doses of Oxford/AstraZeneca from Greece and 55,000 doses of Oxford/AstraZeneca vaccines from Latvia.
The country will also receive 407, 040 doses of Oxford/Astrazeneca vaccines and 271,440 doses of Pfizer vaccines, through Covax facility. Kagwe added that the government has procured 13 million doses of Johnson & Johnson vaccines through AVAT-AU mechanism.
Related Topics