Home
/
Health & Science
Calls to prioritise people living with HIV during Covid-19 vaccination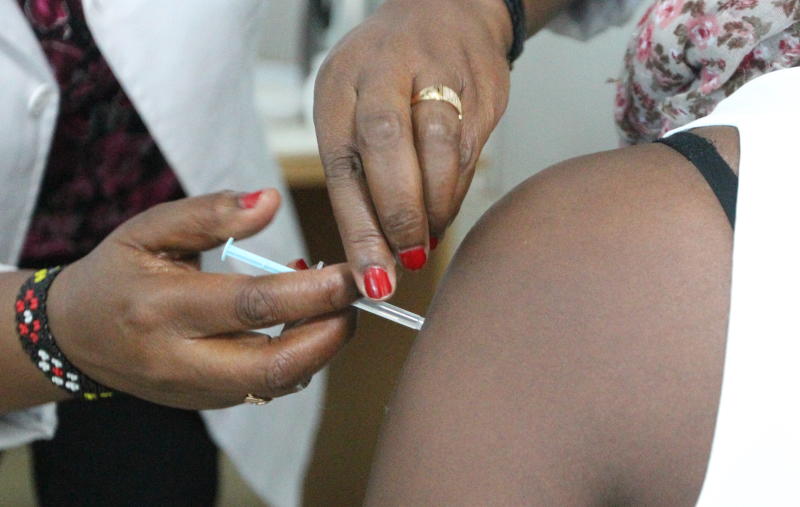 Kenya is among countries that have been asked to include people living with HIV/AIDs in the list of groups prioritised for the Covid-19 vaccine roll-out.
The International AIDs Society, (IAS) has noted that people living with HIV/AIDs are susceptible to Covid-19 infection.
The advice follows study analysis by the World Health Organisation's (WHO) researchers, whose findings reveal HIV is a risk factor for severe Covid-19 illness, hospitalisation and deaths.
"IAS calls for people living with HIV to be included in priority populations for COVID-19 vaccination," read a statement from IAS.
"A new global analysis by WHO concludes that HIV infection is a significant independent risk factor for both severe illness and hospital admission and in-hospital mortality," they added.
In a clinical study by WHO published in medical journals, researchers analysed clinical data submitted to the WHO Global Clinical Platform for COVID-19 from 24 countries on more than 15,500 people living with HIV who were hospitalised with COVID-19.
In the study, 37 per cent of patients were male, about 92 per cent had received antiretroviral therapy, and about 36 per cent had severe or critical Covid-19 illness on admission.
Common underlying chronic conditions among patients whose average age was 45.5 years was hypertension, diabetes and obesity. At least 23 per cent of the patients died in hospital.
"The study team determined that HIV infection was associated with an increased risk of severe or critical COVID-19 presentation, after adjusting for age, sex and comorbidity burden" noted the report.
WHO estimates 37.7 million people were living with HIV in 2020, of which, a third, representing 25.4 million are in the WHO African region. At least 680,000 people died from HIV-related causes, with 1.5 million people acquiring the virus.
In Kenya, approximately 1.5 million people are living with HIV, according to the Ministry of Health's National Aids Control Council.
People Living with HIV/AIDs in Kenya wrote a letter to the MoH pleading to be included in the vaccination program. Their representative Mr Nelson Otwoma told The Standard they are yet to receive a response.
"The moment you have HIV, you are immune-compromised, and it is like an underlying condition. This is why we need the ministry to vaccinate people with HIV/AIDs," said Mr Otwoma.
Otwoma regretted vaccination is not issued as per needs demand. During the launch of vaccination in Kenya on March 15, priority groups were healthcare workers, teachers and security officers.
But, in a review of vaccination policy, the elderly were included, following a surge in hospitalisations and fatalities during the third wave witnessed in March, as they are most at risk of severe disease, accounting for 60 per cent.
As of July 17, a total of 1,618,356 vaccines had been administered across the country. Of the vaccines, 1,037,353 are first doses, while second doses are 581,003.
The country had a total of 192,435 cumulative tests and 3,760 fatalities.
Globally, as of July 16, there were 188,655,968 Covid-19 infections and 4, 067, 517 deaths.
As per WHO data, Africa had a total of 4,531,636 infections, 74,411,952 Americans, Europe had 57,636,847, South- East Asia registered 36, 525, 388, Eastern Mediterranean 11,644,066 and West Pacific had 3,905,375 infections.
Cumulative cases in Africa were 4,503,450, and 106,282 deaths.
Related Topics