Home
/
Health & Science
Africa in Covid-19 vaccine rush to beat dose expiration dates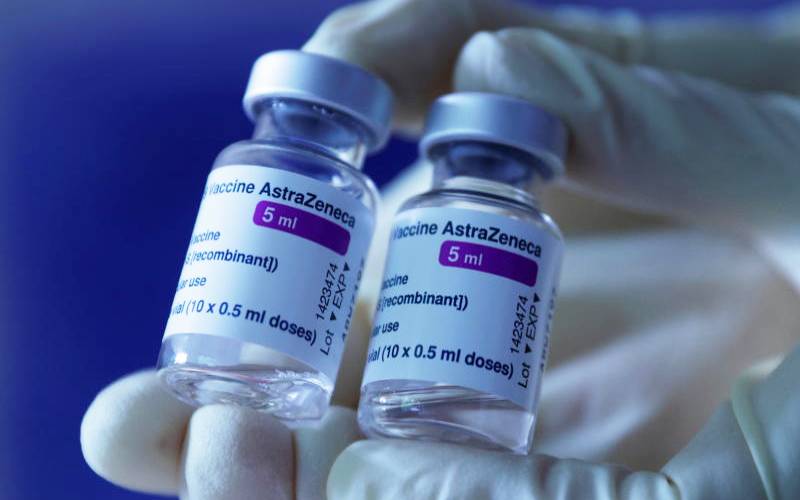 About 1.25 million Oxford/AstraZeneca doses in 18 African countries must be used by the end of August to avoid expiration.
The World Health Organisation has said seven African countries have already used 100 per cent of the vaccines they received through Covax and seven more have administered over 80 per cent.
Twenty-three African countries have used less than half of the doses they have received so far, including four of the countries experiencing a resurgence.
Covid-19 cases in Africa are surging by more than 20 per cent week-on-week as the continent's third wave gains pace and nears the first wave peak of more than 120,000 weekly cases recorded in July 2020, new data from the WHO shows.
Last month, Health authorities in Malawi incinerated 19,610 expired doses of the Oxford/AstraZeneca coronavirus vaccine.
The authorities said the move would reassure the public that any vaccines they do get are safe.
The BBC reported that Malawi was the first African country to publicly destroy vaccines.
The World Health Organization initially urged countries not to destroy expired doses but has now changed its advice, the BBC said.
"Uptake of the vaccine in Malawi has been low and health workers hope the move will increase public confidence."
At least 358,700 doses of the Oxford/AstraZeneca vaccine on Monday night arrived at the Jomo Kenyatta International Airport (JKIA) in Nairobi from Denmark.
The Covid-19 vaccines were donated by the Government of Denmark and transported by Unicef.
Speaking at JKIA when she led senior government officials, Danish Ambassador to Kenya Ole Thonke and Unicef Representative Maniza Zaman, Health CAS Dr Mercy Mwangangi praised the Danish government for the support.
Mwangangi said the vaccines have come when the country was running out of vaccines after the second dose rollout.
Mercy Corps on June 18 said with barely two per cent of the total population vaccinated so far, vaccine supplies have run out and severe oxygen shortages. "The health systems are overwhelmed, and sooner or later, there will be no space or adequate healthcare staff to admit severely ill patients who need emergency and critical care services. It's a ticking time bomb."
Almost 12 million people are now fully vaccinated, but this is still less than one per cent of Africa's population.
WHO regional director for Africa Dr Matshidiso Moeti said the rise in cases and deaths is an urgent wake-up call for those countries lagging behind to rapidly expand vaccination sites, to reach priority groups for vaccination and to respond to community concerns.
"A number of African countries have shown that they can move vaccines quickly, so while we welcome the recent international vaccine pledges, if we are to curb the third wave Africa needs doses here and now."
Related Topics