Home
/
Health & Science
Antibiotics misuse and the fight against Covid-19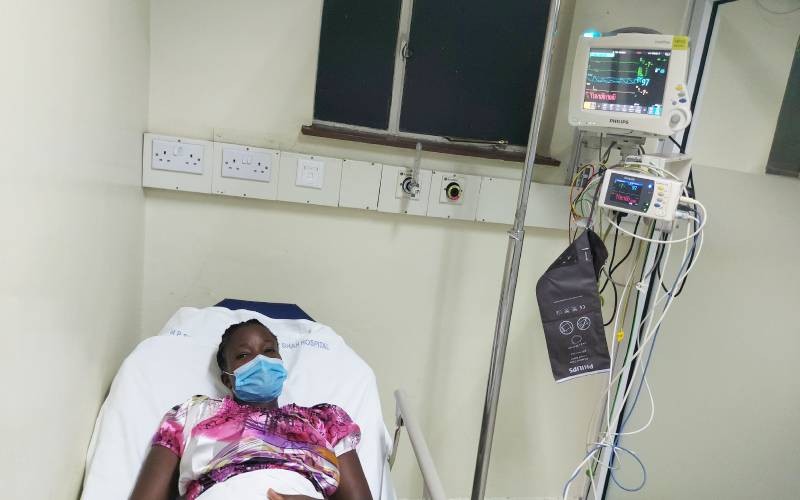 As the Covid-19 third wave continues to ravage the country, for many Kenyans, it is hitting closer home.
For one Emmanuel Atamba, part of what hurts the fight against Covid-19 is the lack of proper information on how to distinguish Covid symptoms and the misuse of antibiotics.
Atamba took to Twitter on Monday, sharing his experience and that of his wife Mercy who tested positive for the virus and self-medicated with azithromycin.
As there is no known cure for Covid-19, Atamba said his wife was on immune boosters and multivitamins as well as eating fruits and vegetables and taking enough rest.
"We had done all that… for 10 days since the test and all the symptoms had vanished. We were all healthy but still keeping away from people until we confirm the virus is completely gone."
He says on April 2, his wife starts having difficulty in breathing.
"We opened all windows, sat outside the house with her - nothing was helping. She was breathing heavily, couldn't feel the air going into her lungs and we were all scared."
Atamba and his wife thought the virus might have caused an infection that had gone to her lungs.
He says at the time, he was getting anxious about their next step of action that he feared may involve oxygen, ventilators, ICU beds that hospitals have openly said are full and the bills that would come with it.
At 5am they made their way to the hospital as his wife continued to have labored breathing.
"When we got there, she started stabilizing - without any treatment. Maybe she felt safe in there. What made her even more calm and relaxed was when we realised the cause of her struggle," Atamba said.
A chat with the nurse revealed Atamba's wife had been on azithromycin and had taken more than she should have.
Atamba did not know there was a recommended dose for it. While the recommended number of days is three, she had been taking it for seven.
By this time, her vitals had stabilized and they continued to wait for the doctor.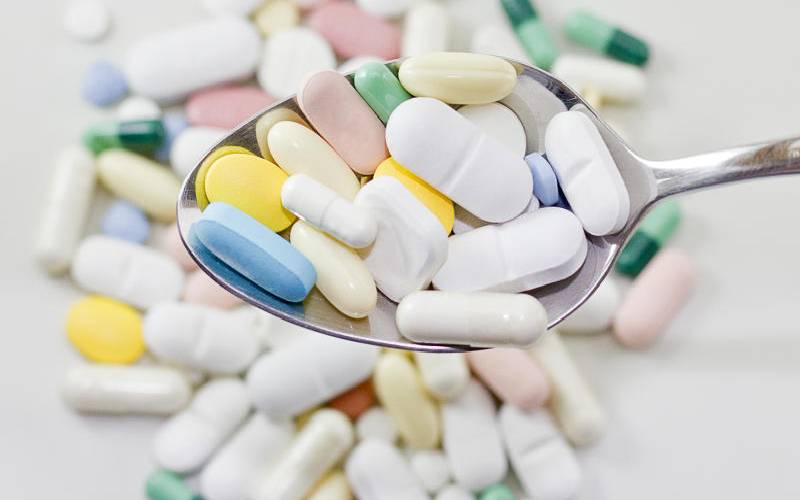 Speaking to Standard Digital on Monday, Atamba said more antibiotics are being misused, not just azithromycin.
He also cited stigma around Covid-19 as one of the factors that push residents to rush to the pharmacy for quick over-the-counter drugs, instead of going to the hospital.
"When you suspect you have Covid or test positive, panic sets in and the anxiety pushes you to make rash decisions."
It turned out that Atamba's wife's labored breathing was the effect of the azithromycin overdose.
Atamba says he had to call more people, some of his friends included, to warn them about azithromycin. He says some people had been taking it for 10 days and had assumed the visible side effects were from their battle with Covid.
Some had had an experience worse than Atamba's wife.
According to Lancet and the World Health Organization, the virus that causes Covid-19 is in a family of viruses called Coronaviridae. Antibiotics do not work against viruses. However, some people who become ill with Covid-19 can also develop a bacterial infection as a complication. In this case, antibiotics may be recommended by a healthcare provider.
There is currently no licensed medication to cure Covid-19. If one has symptoms, they are advised to call a healthcare provider.
Atamba added that the biggest challenge is that the side effects of most of the antibiotics can be confused with Covid-19 symptoms and so one may never be sure.
"They [symptoms] may confuse you to take more medication and make it [side effects] even worse."
Some of the effects Atamba mentioned include diarrhea, irregular heartbeat, difficulty in breathing, nausea, dizziness, and fainting. He called on citizens to study their symptoms well before self-medicating and assuming it is Covid-19.
"In my case, all I remember my doctor saying was that I should get azithromycin because it helps manage chest complications/pain and that we should take one tablet per day. When my wife started having chest pains almost few days after we knew, she started taking it."
Atamba also criticized pharmacists who dispense medicine without further questioning or clear direction on how to take it.
"I looked for azithromycin that evening and found it at some clinic. I was given one box (that is all the clinic had). The next day I went to a chemist and bought three more boxes. They were just written 1X1."
He also urged Kenyans not to depend on other people's personal experience regarding how they handled Covid-19 seeing as immunity systems are not identical.
Atamba said most of the friends who advised them to take azithromycin knew little about the dosage and side effects.
"What we knew from my friend who was also dealing with Covid at the time was to take it every day until you feel better. When Mercy started experiencing chest pains, she took the tablets religiously for seven days."
Atamba said he also took the azithromycin to fight Covid, but only for two days.
Later her oxygen level went up to 100 per cent and further lab tests on her blood showed that she was perfectly healthy and did not exhibit any effect of Covid-19.
They were released a few hours later.
"It doesn't matter how you are scared about the virus- when you learn you are positive; make sure whatever meds you take are properly prescribed. Follow the dosage - be sure how much to take, when to take it and how to take it.
"The most important thing is to support your body to fight the virus, not weaken it further by using drugs you might not even need," he went on.
Atamba has since called the Ministry of Health Covid-19 emergency number to report on the misuse of azithromycin.
Related Topics