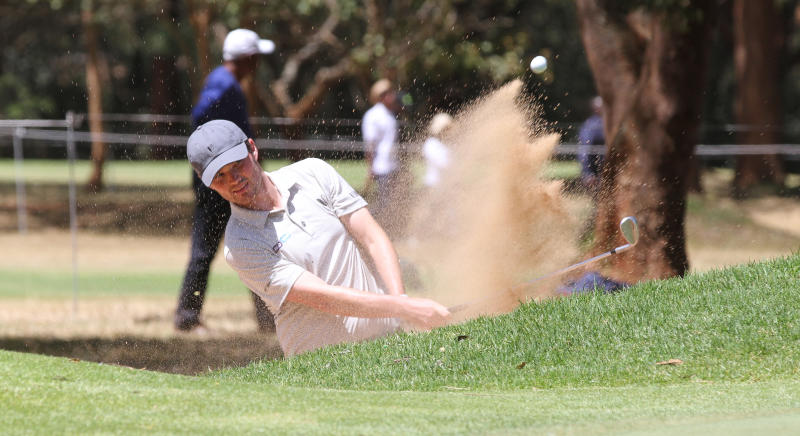 Golf clubs around the country scrambled to shut down their courses following a government order to halt all forms of activities, as the Ministry of Health officials battle to control the coronavirus pandemic.
It is understood the death of a Mombasa-based golfer, Mark Mbua, due to coronavirus forced the hand of government – a move that has lifted the lid on partying by club patrons after some rounds of golf on the lush lawns frequented by the high and mighty.
Mbua, who was the captain of Mombasa Golf Club in the 2017/18 season, succumbed to the deadly virus on Sunday.
From heavy drinking, goat-eating after-parties, flouting curfew rules, setting up of camping tents and Koroga-like festivities — the gentlemen and ladies of the game were yesterday told they will not tee again until further notice.
Kenya Golf Union chairman Anthony Murage said: "The reason the Ministry of Health has taken this action is due to the non-compliance by many golfers who have continued to congregate within the club premises."
KGU has since suspended all competitions around the country and directed its members to close all golf clubs and club-houses.
KGU said, "clubs must stop organising all formal competitions to help stop the spread of the COVID-19 virus."
Karen Golf and Country Club and Thika Sports Club are some of the facilities that have since issued directives halting their operations.
KGU boss Murage, through a statement to media houses, said: "KGU has taken the unprecedented action of suspending all handicaps in the country for a period of 30 days."
Clubs have been instructed not to allow any form of congregation at their venues and should only be open to their members and not guests.
"Due to the stoppage use of caddies, the clubs are urged to set up a welfare kitty in support of the caddies who will be affected by the Ministry of Health directive," the statement stated.
Thika Greens player Kopan Timbe welcomed the idea saying it will help mitigate the risks of coronavirus pandemic that has brought the world to its knees.
"It's difficult to stay at home but we just have to do what is good for our survival. Let's all adhere to the rules as we will still play more rounds of golf after the scourge," said Timbe who is part of the squad for Kenya Open Golf Championship whose dates would be announced later in the year.
Kenya has 39 golf courses according to KGU register.
Royal Nairobi Golf Club Nairobi off Ngong Road is the oldest having being formed in 1906.
The latest golf course is Barons Golf Club at Delamare, Naivasha.
Mumias Golf Club and Magadi Golf Club have ceased operations due to harsh economic conditions.