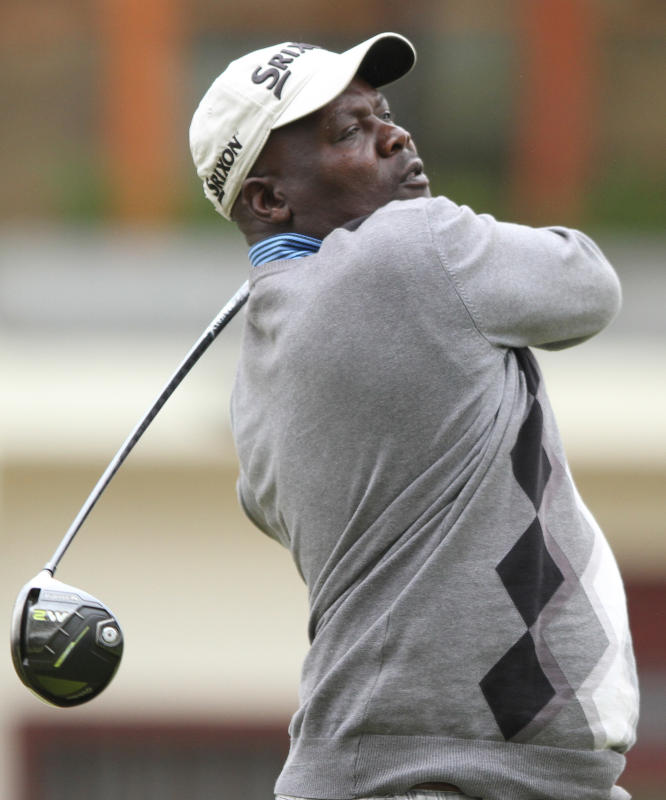 The hunt for the Sh15 million prize money enters the crucial final today as Kenya professional golfers continue struggling against dominant South Africans after the third round of the 2018 KCB Karen Masters golf tournament at the par 72 Karen Course in Nairobi yesterday.
South Africa's Merric Bremner rounded up the third round on a minus 14 for a round of 202 gross (65-69-68) to top the leader board.
Tyrone Ryan, his country mate, on minus -13 for 203gross (68-70-65), tied for the second slot with Pieter Moolman, another South African.
South Africans dominated the top ten in the day's leader board except for the Italian Philip Geerts, who was sandwiched with a minus 11 for 205 gross (68-67-70).
The five Kenyans, who survived the cut on Friday after the second round features Thika's Simon Ngugi leading the team with a minus three for 213 gross.
"We need a lot of exposure to match the South Africans. But let's see today how it goes," Ngugi said.
The others are Mumias-based Dismas Indiza who enters the final round with a minus 1 for 215 gross while Stefan Andersen played a plus two for 218 gross. Riwan Charania with a 220 gross and Mohit Medaratti are also still in contention.
Unlike Kenya with 38 slots in the tournament out of the 156, only five survived the cut to the final round while South Africans that had the highest entry of 100 golfers utilised their chances and ensured 47 of them survived among the 60 golfers.
Golfers from Uganda, Ghana, Zimbabwe, Zambia and Malawi and others from Europe did not make the cut.
During the first day on Thursday, history was registered after Zimbabwean professional golfer Ryan Cairns from Royal Harare Golf Club sunk a hole in one to win a brand new three litre 16 valve Toyota Land Cruiser Prado.
The Zimbabwean fired a six-iron into the hole at the 317m (210 yards) par three- fifth hole, which is the official designated hole-in-one.
The competition that started on Thursday will be decided on 72 holes of stroke play and after 36 holes on Friday, 60 professionals and ties were made for those who proceeded to the next two rounds yesterday and the finals today.