Vivian Hillier the high flyer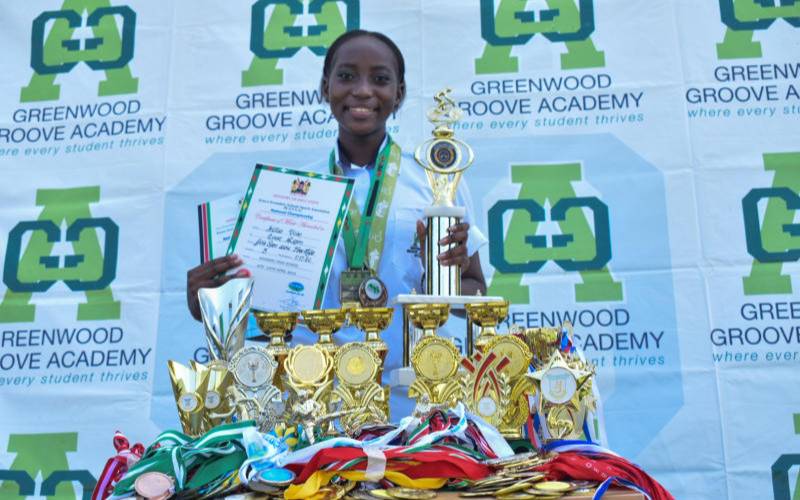 Sixteen-year-old Vivian Hillier from Greenwood Groove Academy, Mombasa, represented Kenya in the Africa Duathlon Championship on September 17, 2021 in Windhoek, Namibia. She shares with Geoffrey Odhiambo her journey as a junior Duathlete.
Tell us about Duathlon and when you first developed interest?
Duathlon involves running and cycling. I take part in both Duathlon and Triathlon, which involves swimming, cycling and running. In Duathlon, I do a 5KM run, cycle 20KM and then finish with a 2.5KM run.
How long did it take you to master the rules required in Duathlon?
There are no tough rules in Duathlon or Triathlon. I only have a challenge with the bicycle I use. I mostly use a road bike.
How are your parents taking your love for Duathlon?
My mother is very supportive and always there for me regardless of the situation.
How often do you train?
I train on a daily basis, but I try to balance training with school.
What is your biggest achievement?
That has to be when I was selected to represent my country in the All African Games in Morocco in 2019, but lost the chance. At the time, I was in Tanzania taking part in another swimming competition.
What did you learn from the Africa Championship?
I learnt a lot. After being 5th, I realized that I need to do more on cycling and also to acquire the right bicycle that is approved by International Triathlon Union (ITV).
Do you have any other awards?
I have several awards and I cannot remember some.
How would you describe yourself?
I am hardworking and I don't believe in limits.
What is your biggest strength?
My mother is my greatest strength. She encourages me to do more. I also don't give up easily.
Any Challenge?
Yes, I have two challenges. One is that I don't have an athletics coach and the lack of an approved bicycle.
Any upcoming competition?
Yes, I have upcoming competitions this month. One is scheduled to take place on 12th December (Redbull Quicksand 2021 Beach run), which will take place in Diani and Vipingo Ridge Triathlon which will be on 28 December, 2020.
What athletics goal are you working on?
I want to qualify for Commonwealth Games and I also wish to represent my country at the Olympics.