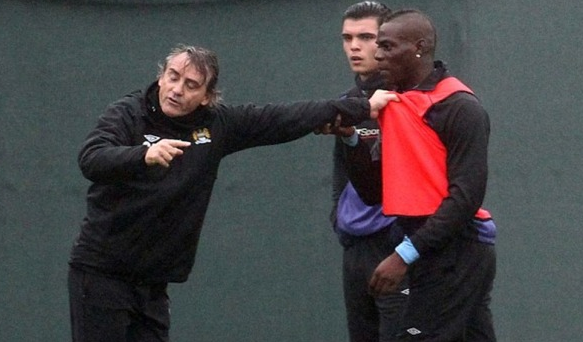 For beauty to exist, there must be a grotesque situation, and football is not an exception.
There have been many incidences of disrespect in modern football that have seen coaches clash with their own players and even players from other teams in public, especially during matches and training sessions.
Head coaches are supposed to be the 'managers' of a football team; therefore, they need to be given the respect they deserve.
The football faithful have had to watch heated scenes of player-manager rows just because some players can't be contained or some managers are just too hard on them.
Game Yetu now looks at some of the players that have defiantly disrespected their coaches openly in modern football.
Mario Balotelli
In 2013, Italian striker Mario Balotelli, while at Manchester City appeared to get into a heated row with the then manager Roberto Mancini during training. Pictures retrieved by Game Yetu appear to show the Italian tactician shouting and gesticulating towards the striker who was known for his infamous 'bad boy' reputation.
One photograph shows the Italian pair face to face, with Mancini grabbing Balotelli's training bib. In another photo, the two appear to be separated by another staff member who pulls the player away. Balotelli later accepted punishment and was given another chance by his manager.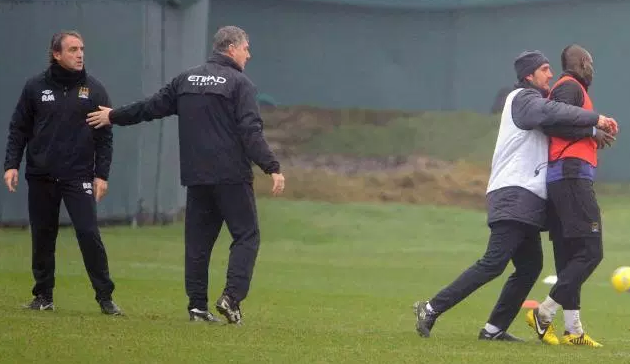 Another incident between the two came during a pre-season tour to the USA where Mancini disgracefully substituted Balotelli for attempting a cheeky back heel instead of scoring a goal. The striker obviously wasn't happy with this and proceeded to confront his manager, throwing a water bottle onto the pitch in shame.
Genaro Gattuso – Joe Jordan saga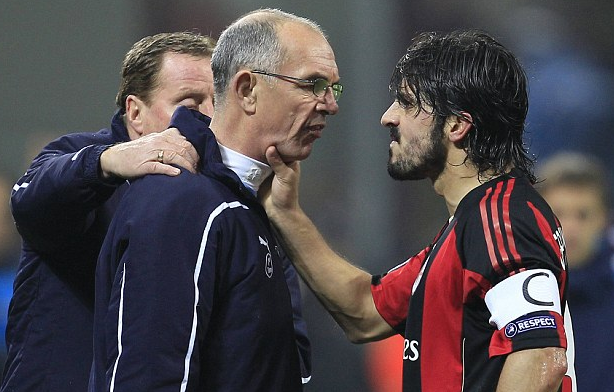 The Italian maestro was popular for his erratic temper during his playing time. In his last few years, while playing for AC Milan, Gatusso was involved in a touchline scuffle with former Tottenham Hotspur assistant coach Joe Jordan. Even though his actions during the night were met with determined retaliation, European football governing body UEFA had to take disciplinary action against the two.
Carlos Tevez - Roberto Mancini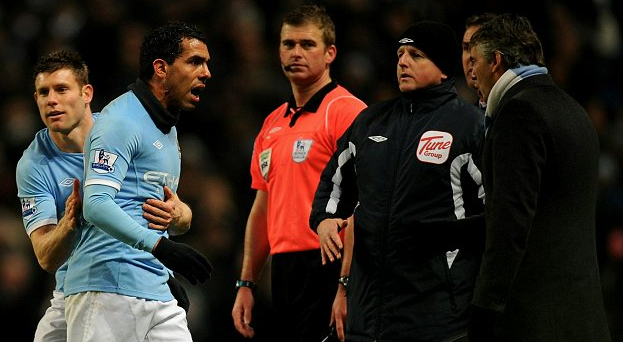 Tevez's apparent refusal to take part in Manchester City's Champions League match against Bayern Munich is believed to have sparked a huge row between him and Mancini. Tevez angered the boss when he appeared to refuse to leave the substitutes' bench and take the field during the second-half with City trailing 2-0.
A furious Mancini was reported to have told Tevez to "go back to Argentina" during their dressing-room confrontation and followed up by making an official complaint to the club's Human Resources department.
Luis Suarez - Diving in front of the Everton bench after scoring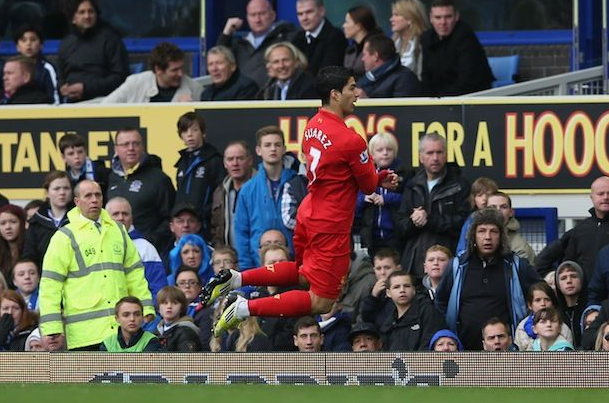 Prior to the Merseyside Derby in 2012, former Everton manager David Moyes had provoked Luiz Suarez whom he accused of diving. The Uruguayan went ahead to score a goal which he celebrated by running over to the Everton bench and flopping on the ground right in front of Moyes.
Kepa Arizabalaga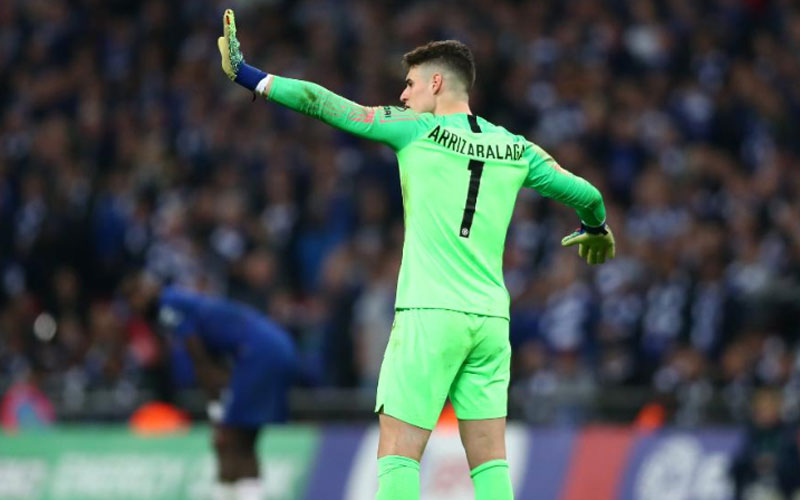 Kepa defied Maurizio Sarri's orders when he 'REFUSED' to come off in the final minute of extra time during their Carabao Cup final clash with eventual champions Manchester City. Sarri had ordered for the substitutes' board to be put up when Kepa suffered cramp with Willy Caballero ready to replace him. The Italian tactician paced the touchline in frustration and threatened to walk out.