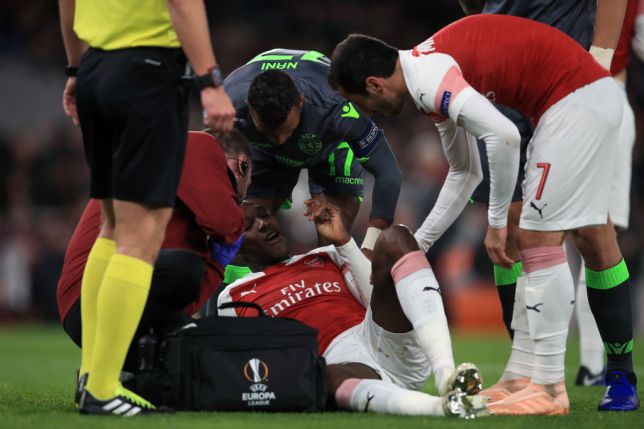 Arsenal head of football Raul Sanllehi has admitted that forward Danny Welbeck's long-term injury could force the Premier League club to recruit in the January transfer window.
Welbeck, often used as a backup striker by manager Unai Emery, underwent two operations after suffering a broken ankle against Sporting Lisbon in the Europa League earlier this month.
While Sanllehi agreed that Welbeck's latest setback could give youngster Eddie Nketiah a chance to establish himself in the squad, he did not rule out the idea of venturing into the transfer market.
"This is absolutely something unplanned," Sanllehí told The Independent. "I am not saying that is a green light to go to the market because we have some very good players who may now get further opportunities, such as Eddie Nketiah.
"So we need to see. We are in November so it is a good time to start analysing what options we have in the market."
No time frame has been set for Welbeck's return to action, although the England international could be out until the end of the campaign, when his contract expires at the Emirates.
"We are sad for Danny and he knows he has all the support from the club," Sanllehi added.
The former Manchester United striker has been restricted to 126 appearances since moving to Arsenal in 2014, most notably through two long-term knee injuries.