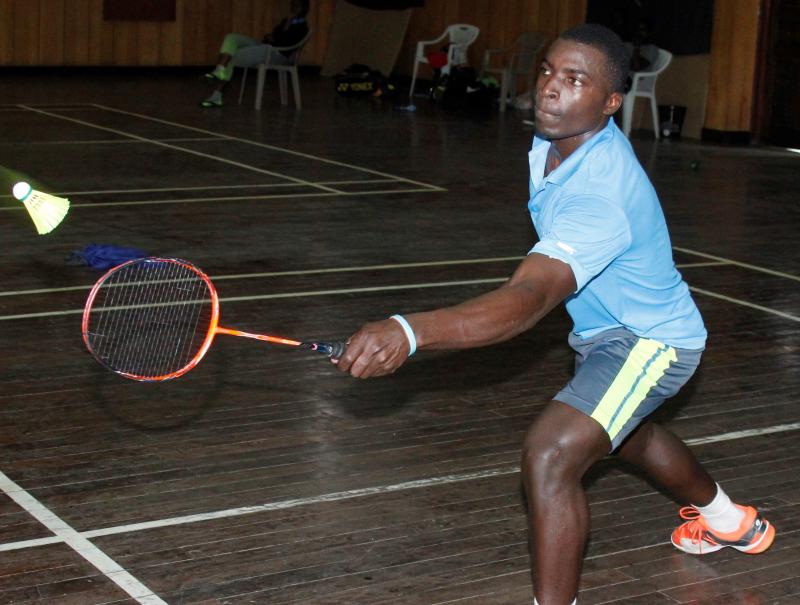 Uganda pair of Gladys Mbambazi and Betty Apiyo defeated Kenyan pair of Brenda Awori and Marble Namakoyo to win the women's doubles of the Nakuru Open East Africa Badminton Championships in a one sided match at Shah Lalji Nangpar Academy in Nakuru yesterday.
The Ugandans outplayed their opponents from the first whistle and had no stiff opposition to dispatch the homegirls who could not match the fitness of the winners.
The winners received trophies from Badminton Kenya Secretary General John Mburu in the presence of other officials.
The Ugandans won two straight sets of 21-6 and 21-5 in a match that took less than 21 minutes.
"It was an easy match against our opponents who need to work hard in order to beat us in future tournaments," the 23 year old Mbambazi who is a fourth year Entrepreneurship and Project Planning student at Uganda Christian University told Standard Sports.
However, Apiyo said it was not an easy match as expressed by her teammate (Mbambazi).
"Kenyan players were equally good despite our victory and this explains why we spent weeks in our training for the tournament," Apiyo who is a Procurement and Logistic Officer at Entebbe International Airport said.
Mbambazi believes Kenyan players only come up to play in tournaments and do not take their training seriously as opposed to them who train together for as long as four to five weeks in readiness for any tournament, sentiments echoed by her coach Fred Kirabo.
"Kenyan coaches need to work out on new talents particularly on women players as most of them are the same players we have played against in the past six to ten years as opposed to men players," said Kirabo.
Kirabo only respects one woman Kenyan player in Agnes Boris whom she referred as"physically fit but can be rated in the eleventh position by our (Ugandan) standards".
Mbambazi also lifted the women's singles title after she defeated Brenda Awori of Kenya 2-1(21-15, 12-21 and 21-9).
In the men singles semi-final matches, it was mixed affair between Kenya and Ugandan players in a tournament that had also attracted Seychelles players who dropped in the preliminaries.
In the first semi-final match, Ugandan Daniel Mihigo defeated Sammy Sikoyo of Kenya 2-0 (21-8 and 21-15) and was set to face experienced homeboy John Wanyoike (by our press time) who had dispatched compatriot Edwin Akwanyi by the same margin.
Wanyoike dismissed Akwanyi 21-14 and 21-14 in straight sets.
In the mixed doubles, it was a Ugandan affair with the pair of Daniel Mihigo and Marble Namasikoye taking on Hebert Ebayo and Betty Alito in the finals by our press time.