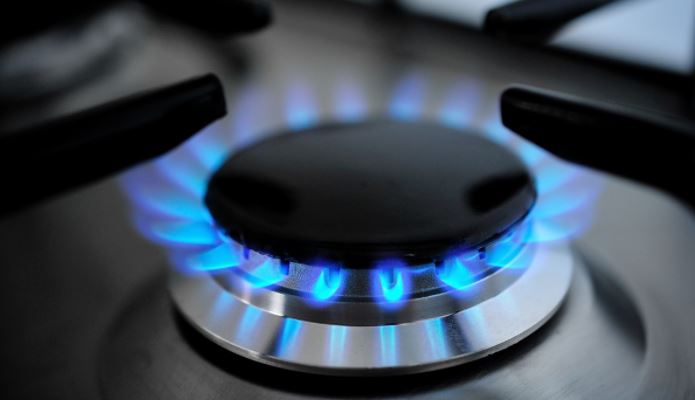 For years now, many of the efforts by the government to reduce cost of cooking energy appear to do the exact opposite - drive up consumer prices.
For instance, the State has in recent years understandably banned logging in government-owned forests as well as introduced an anti-adulteration levy on kerosene.
The unintended impact, however, has been pushing up the cost of charcoal and kerosene, the two fuels that many poor Kenyans rely on for cooking and lighting, leaving them with few options.
More recently, clean cooking products and technologies such as cookstoves were subjected to Value Added Tax (VAT) in the Finance Act 2020, including materials used in construction, assembly and manufacture or repair of clean cookstoves.
Read More
The proposal, which was part of the Tax Laws (Amendment) Bill, 2020, had earlier this year been shot down by MPs, arguing it is critical to promote clean energy.
In a review of the Finance Act, audit and business advisory firm KPMG noted the introduction of VAT on the stoves would reduce their affordability to ordinary Kenyans who cannot afford other forms of energy for cooking.
This, according to some industry players, has rendered cooking fuel, central to every home, one of Kenya's forgotten sub-sector.
Compared to others, the sub-sector has not had much support from the government. For about a decade now, for instance, there has been a sustained push to have every home in Kenya connected to the grid and this has borne fruit, with about 75 per cent of Kenyans having access to electricity.
There have also been consumer-focused measures targeted at petroleum, albeit with debatable outcomes, including the price capping formula and the recent fuel price stabilisation through the Petroleum Development Levy.
Interestingly, although majority of households have access to electricity, the same cannot be said of the use of the energy in cooking by domestic households, a disparity attributed to its high cost.
"The cost of power is pretty high, which makes it expensive, pushing consumers to adopt traditional ways of cooking," said Clean Cooking Association of Kenya Chief Executive David Njugi.
Since Jubilee government took over in 2013, it has made efforts to support private companies involved in providing clean cooking alternative while pushing for elimination of the dirtier traditional energy sources.
But these interventions in the cooking sub-sector are usually short-lived and barely leave a mark, while others like the mwananchi gas project appear to have been stillborn.
For instance, the government in the Finance Act, 2016 introduced zero-rated liquid petroleum gas (LPG), sending a strong signal that it is keen on promotion of the use of clean energy in cooking.
The move contributed hugely into surge of LPG usage, with official data showing an increase in the number of households that switched to clean energy cooking.
But this gain was short-lived, with the new law slapping the commodity with VAT. Industry players argue that the government would have sustained the tax exemption for at least seven years to ensure more households joined the fray of clean cooking.
Despite the frequent policy changes from the State, there has been little effort to support innovation in the sector.
"We need a stable and predictable policy environment. An investor needs to read the policy mood of the country so that they are able to decide on whether to invest their money. If we are changing policy every two years, then it looks a bit unstable. The minimum should be about five years before we think of changing policy and even the changes should not be drastic," said Njugi.
"You exempt cookstoves from VAT in 2019 and then out of nowhere, start taxing them in 2020. VAT has been introduced on all clean cooking cookstoves. This increases the cost of the product and further hinders adoption. What the government has done is put more barriers towards universal access to clean cooking."
He added that the government might not rake in much by taxing the industry at the moment, considering its relatively small size. Instead, he noted, the State should support its growth and, in turn, save on cash used in treating Kenyans who end up suffering from respiratory complications due to the use of dirty fuels.
Unsustainable cooking
"The government does not lose much by giving the sector some incentives. Incentives will also not be around forever. They are there for a period to allow an industry grow and when the businesses have matured you can start taxing them," said Njugi.
"Heavily taxing the industry negates the government's campaign of preventive healthcare. If you tabulated how much the government would save in healthcare spending if it was to eliminate household pollution in cooking and lighting, it is about Sh200 billion, which is an amount that can do several impactful projects."
He added that there are many contradicting policies, which are not helpful to the sector.
Hivos East Africa noted that while the Energy Act 2019 encourages the use of renewable and clean energy, the new tax measures do not resonate with the Act.
The firm said taxing clean cooking equipment and fuels would see some "clean cooking converts" revert to using unsafe technologies that are deemed cheaper.
"As a country in which a majority of the population still relies on unclean, expensive and unsustainable cooking options, there is a need to make clean cooking a priority. Zero-rating of clean cookstoves and parts has had a positive impact on the uptake," said Hivos in a recent report.
And according to Maimuna Kabatesi, the firm's programme manager, unavailability of funds to support new inventions is the biggest hurdle in the sector.
"We look forward to seeing the energy needs of households met through clean energy, by supporting development of energy policies and practices that support investment in decentralised renewable energy and clean cooking technologies," she said.
A recent report by the Kenya National Bureau of Statistics (KNBS), 21,650 Kenyans die of respiratory diseases annually, some of them caused by dirty fuels used in their kitchens.
And according to Peter Scott, chief executive Burn Manufacturers, a private company that deals in clean energy, the mortality rate could shoot up considering that more people are spending time indoors due to the pandemic and tough economic times, forcing them to go for cheaper, dirtier energy.
"It is essential for the government and non-government actors to support clean cooking technologies during Covid-19 times because households are spending more time indoors, increasing the risk of household pollution," he said.
PayGo Energy, a company that sells cooking gas by the gram as opposed to a cylinder, noted Kenyans opt to use fuels such as charcoal and kerosene due to the high costs of acquiring equipment such as cylinders.
They, however, end up spending more compared to what they would have spent buying cooking gas.
A recent Kenya National Bureau of Statistics report showed the average household using LPG as their primary cooking fuel spends 17 per cent less than a household relying on kerosene, and 28 per cent less than one relying on charcoal.
"Consumers are not 'irrationally' purchasing dirty fuels; they are making very difficult choices under uncertain conditions. Households do not cook with harmful fuels because of any 'cultural' preference; they do so because it's what they can afford. It's a rational decision they're forced to make because the market has failed them," said the firm.
A project by the government to distribute millions of gas cylinders to low-income households never got off the ground.
The Mwanchi Gas Project, which was aimed at distributing 6kg cylinders to low-income households, stalled owing to multiple challenges, including lack of funds, quality concerns and alleged fraud.
Private companies have been lauded for their efforts in promoting and developing new and affordable clean cooking alternatives, particularly to poor households in the country but such gains, they fear, will be eroded with the constant goal-changing tactics by the government in regards to clean fuel.
Under the aegis of Clean Cooking Association of Kenya (CCAK), the sector players expect to have 10 million households using clean cooking solutions by the end of 2022.
"We urge the government to set aside 15 per cent of affirmative funds to catalyse the growth of the clean cooking sector in Kenya. This will result in flexible loan requirements for clean cooking innovations and provide funds for targeted gender-focused capacity building and tools to support women entrepreneurs in the sector," said CCAK in a statement.