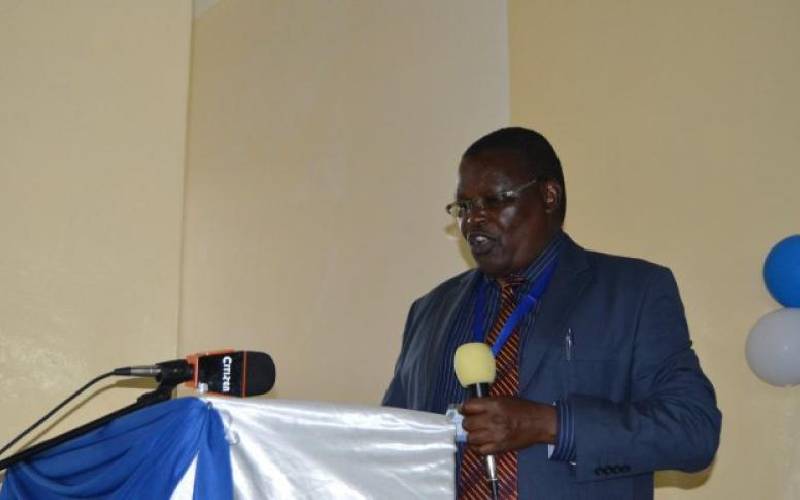 In 1978, a group of 100 teachers met at a small room along Tengecha Lane in Kericho town and registered a Sacco. It was dubbed Kipsigis Saving and Credit Society. Four decades later, the idea has bloomed. This saw it rebrand in 2014 to Imarisha Sacco - attracting more professionals, including Deputy President William Ruto who donated Sh5 million to the society as well as purchased Sh5 million worth of shares, becoming member number 26,000. Currently, the Sacco has 76,044 members. Imarisha Chairman Mathew Ruto remains upbeat over the Sacco's asset growth that rose to Sh10.9 billion last year compared to Sh9.2 billion in 2017.
SEE ALSO: Uhuru to expel rebel Ruto MPs
"The turnover grew from Sh1.3 billion in 2017 to 1.6 billion last year. The share capital increased from Sh655.4 million in 2017 to Sh759.4 million as of December 31, 2018," he said during the recent 30th Annual General Meeting in Kericho. Mr Ruto noted that members' deposits in the year under review stood at Sh6.9 billion compared to the Sh5.8 billion in 2017 - a Sh1.1 billion increase. Total loans disbursed in the period under review was Sh8 billion. "Currently, 97 per cent of the Sacco's loans are performing loans," he said.
Micro-credit loans
Ruto pointed out that the loan disbursement since the Sacco's inception stood at Sh60.2 billion.
SEE ALSO: Ruto allies turn the heat on ODM to give up opposition role to ANC
In the year under review, the Front Office Services Activities (Fosa) generated Sh713 million as income compared to Sh559 million in 2017. "During the period, the society managed to lend out micro-credit loans of Sh247.9 million compared to Sh57.6 million in 2017 - a 330 per cent increase," said Ruto. Sacco Treasurer Charles Sigei said the annual paycheque for salaries and proceeds, Teachers Service Commission, the State, ministries and the counties channelled 3.6 billion. The pension was Sh691.2 million. "In the agricultural sector, the milk proceeds were Sh24.1 million, tea (Sh358.6 million), sugarcane (Sh16.8 million), coffee (Sh9 million) and pyrethrum proceeds were Sh266, 972," he said. Other entities channelled Sh183.9 million through the Sacco.
SEE ALSO: Leaders' dilemma over cash plan for counties
Imarisha Chief Executive Mathew Rotich said the transactions confirm diverse membership who channelled their salaries and proceeds through the Fosa. "This confirms the confidence they have in us and wish to encourage other members to channel their salaries and proceeds through the Fosa," he said. Energy Cabinet Secretary Charles Keter who graced the Sacco's AGM purchased Sh2 million worth of shares. Ruto said the Sacco is eyeing improved service delivery by opening marketing outlets in Nakuru, Nairobi, and Kilgoris. He said the Sacco is keen to tap cash from Kenyans in the diaspora. "Our online campaign dubbed, Imarisha nyumbani, targeting the group is receiving a positive response," he said. Supervisory Chairman Peter Sigei said the board increased the Pongea social welfare health cover from Sh1 million to Sh1.2 million and for cancer cases to Sh1.5 million. In 2018, the members contributed Sh45 million to clear deceased members' outstanding loans while Sh14.6 million was paid out to beneficiaries.