Mobile cash transfers pose new headache for security agencies and local banks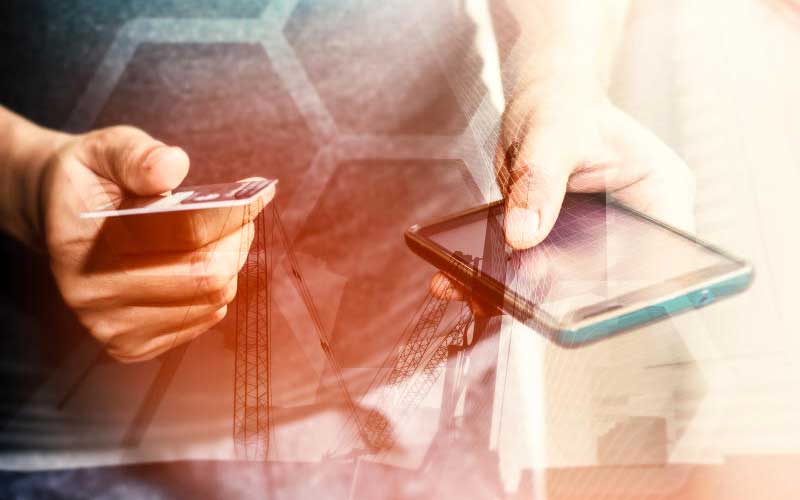 Court proceedings against suspected masterminds of a recent terrorist attack at dusitD2 hotel have lifted the veil on the dark side of the mobile phone, specifically mobile money transfer services.
Combing through the prosecution's charge sheet, one can't help but infer that with mobile money transfer service, terrorists have found a safe conduit of sneaking illicit cash across Kenya's ultra-manned border walls without arousing suspicion.
Official figures show that a record Sh3.98 trillion was transacted through the mobile phone in 2018.
Central Bank of Kenya says there are about 48 million mobile money accounts as at December 2018.
The money was not transacted only within Kenya. Some came into the country and others went outside via mobile money transfer services such as M-Pesa which has been going global.
Diaspora remittances, the money that flows into the country from outside, has since become a critical source of foreign currency. In 2018, about Sh270 billion came into Kenya, mostly from North America and Europe.
Now, the Government suspects that money used to facilitate the latest attack which left 21 people dead must have changed hands through mobile phones.
Two of the six suspects arraigned in court last week bears it all - they were extreme movers of money via their mobile phones.
Abdinoor Maalim Osmail, a graduate of Kenya School of Law currently undergoing pupillage, is alleged to have received Sh100 million in the past few months.
"That information so far received shows that the fourth respondent (Abdinoor Maalim Osmail) has registered several mobile phone numbers that were used to receive money for terrorism purposes and that within the last few months, he has received over Sh100 million which is suspected to be for the purposes of terrorism," said Inspector Monica Githaiga of the Anti-Terrorism Police Unit in a sworn affidavit.
Another suspect is Hassan Abdi Nur, who according to the State, is alleged to have received Sh9 million from South Africa. The cash would then be withdrawn through an M-Pesa till number at Diamond Trust Bank Eastleigh Branch.
Having withdrawn the money into his mobile phone, Abdi would then funnel it to various terrorists in Somalia such as Al Shabaab - the terrorist outfit that claimed responsibility for the recent attack. Many Somalis own mobile phones — about nine out of 10 Somalis above the age of 16 own one, according to a World Bank report.
Mr Abdi, who operates an M-Pesa business, would later send the money after making several calls. He is alleged to have registered 52 accounts out of which 47 were listed in October, November and December last year.
But it is the defence of Ms Sophia Njokia Mbogo, branch manager at Diamond Trust Bank, Eastleigh that reveals the complexity of policing for cash flows aimed at financing terrorism.
The State included Mbogo among the suspects for her failure to flag off the large volumes of transactions by Abdi as suspicious, given that there are regulations which require a Mobile Payment Service Provider or its agent to set transaction or payment account limits.
Ms Mbogo is also accused of allowing a lot of money to be withdrawn without demanding evidence.
According to the regulations, the limits above which investigations should be carried out are any account exceeding a daily turnover of Sh100,000 and any personal account transacting more than Sh300,000 per week.
However, Mbogo insisted that she was acting on orders of Safaricom to release the funds. "The bank being an agent of Safaricom releases the float according to instructions issued by Safaricom being the principal," said Mbogo in a sworn affidavit.
"Any records that are likely to be sought by the prosecution are in the custody of the bank and not my branch and Safaricom Ltd where they are safely stored. I am not in a position to interfere with the investigations or evidence sought," she added.
In October 2018 CBK said in its Financial Sector Stability Report that the majority of outfits offering digital loans know very little about their customers, making them vulnerable to being used by terrorists.
"There are concerns that increased usage of digital credit predisposes the economy to risks such as money laundering, terrorist financing, and technology risks," said the report.
In 2105, the US Bureau for International Narcotics and Law Enforcement Affairs published a report which showed that mobile cash together with Somalia's remittance banks, or hawalas, were financing terror activities.
Following the infamous attack on Garissa University which left 148 people dead, the State carried a crackdown against the hawalas. 13 of the firms were shut down for being suspected to be conduits for terrorist financing.
In 2017, CBK directed all banks to conduct a risk assessment exercise to determine their preparedness in fighting money laundering and terrorism.