Millennials drive up demand for foreign beers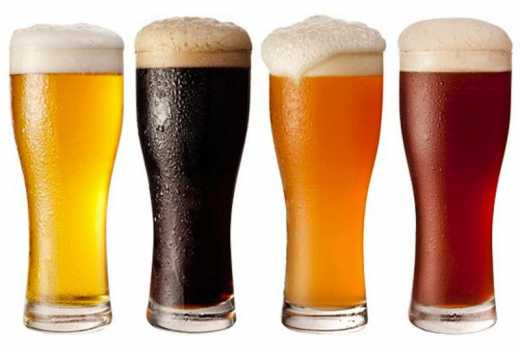 Locals and tourists who graced the recent Lake Turkana Cultural Festival at Loyangalani marveled at Windhoek, a beer named after the capital of Namibia.
By then 500 cases of the green beer destined for Lodwar were bought in a Nairobi go-down - fully paid for, a few days after the beer was reintroduced in the Kenyan market by Kapari Ltd.
"We just dispatched 500 cases fully paid for to Lodwar and they promised we will be getting new orders soon," said Kapari Ltd Sales and Marketing Manager Moffat Mbutu.
At the firm's go-down in Mlolongo along Mombasa Road, the crates of imported beer are stacked high while two trailers are being offloaded.
They tell me the stock will be out before the week.
It is not surprising if you walk into a liquor store in Kenya and find an assortment of foreign beers and brands from as near as Tanzania's Konyagi to Russian Vladimir vodka.
"When we first brought in Konyagi, the stock would last almost nine months but now it depleted in a day. I had not brought in Konyagi in two weeks and today, over 1,500 cases came in and our people are constantly asking for it," said Mbutu.
He says those who have tasted the drink taken as heritage in Tanzania, are likely to make it their brand. Kenya's changing alcohol tastes and preferences have led to international mergers of major brewers.
Africa Spirits Ltd Chief Operating Officer Nyawira Kariuki attributed this to globalisation which has facilitated the sharing of information and cultures.
"This means that we now have a more discerning consumer demanding quality products benchmarked against global brands," said Ms Kariuki.
But there is also a new crop of revelers who are not loyal to any brand. Known as the millennials, these young consumers are spontaneous.
Not only will they get bored quickly with one job, they will also get bored quickly with one brand of beer or spirit.
"Younger people are not too loyal and are willing to try new things, I think that they find the brown bottle too old fashioned and that is why there has been an increase in green bottle, stout and premium beers," Mbutu said.
He noted that when Danish beer Faxe with 10 per cent alcohol content landed in Kenya, only Bavaria at 8.6 per cent was rivaling it.
High demand for Faxe saw Netherlands' third-largest beer maker, United Dutch Breweries (UDB) bring in its own high alcohol content beer Atlas with 8, 10 and 12 per cent alcohol content.
It also brought along key brands such as Royal Dutch Posthorn, and Trio Stout.
"We have this feel good middle class who want do European brands like Moet, Heineken and we are also seeing women opting for stronger alcohol," Mbutu said.
Mr Kariuki observed that the country's high production costs such as labour, power and taxes do not encourage local production.
This, she noted has seen investors opt for cheaper imported alcoholic drinks.
"More attractive and predictable tax regimes abroad naturally make it easier to import finished products than manufacture locally," said Kariuki.
"The proliferation of contraband and illicit products is also complicating local manufacturing and marketing opportunities for local firms."
Prior to the flooding of the local market with foreign brands, the East African Breweries (EABL) owned by British multinational Diageo had captured the niche market with Reds.
The multinational has unveiled Snap to counter new brands that stagnated. Tusker cider has now cannibalised snap.
Facing the challenge from entry of premium beers such as Windhoek and spirits, EABL has introduced Hop House 13 beer, the Zinga Beer, Black & White whiskey, Triple Ace vodka to support its recent additions such as Tusker Cider that it hopes would keep its flagship Tusker brand alive.
"Innovation is a critical pillar of growth," said Fred Otieno, head of Innovations at EABL.
"For us to remain relevant we must grow our portfolio."
He noted that innovation has contributed to about 18 per cent of EABL's sales in the last financial year. Foreign players are also confident of the local market, especially with ownership changes and new investments.
Global trade in beer and spirits has over the past year seen realignments, mergers and acquisitions - with the biggest brewer Ab InBev (Anheuser-Busch InBev) acquiring SAB Miller, Turkey's leading brewer Anadolu Efes and United Kingdom's Atom Group.
Reports indicate that Ab InBev plans to spend $250 million (Sh25 billion) on a brewery in Nigeria and $100 million (Sh10 billion) on a brewery in East Africa show it is successfully tapping SABMiller's African expertise.
It has incorporated a subsidiary in Kenya KenBev which would have brought its entire acquired brand under its roof.
Coca Cola, which had been in partnership with SABMiller kept off the merger and instead set itself apart - acquiring South African Appletiser, Keringet Mineral Waters in Kenya, Ambo Water in Ethiopia and Voltic in Ghana.
Japanese brewer Asahi bought SAB Miller's Peroni and Grolsch as the Belgians sought to dispose them over competition concerns following the Ab InBev deal.
All these movements shifted how the foreign brands were distributed and which agents took up new portfolios or lost them.
While Kenya has many local players such as EABL, African Spirits, Keroche and London Distillers, sector players say it is not easy to produce in the country.
One will run into over 10 agencies looking for various licenses, difficulties in sourcing for raw materials and intensive inspections.
Even if one opts to import spirits they run into further licensing requirements.
To fight drought, involve communities
According to the latest information from the Meteorological Department, rainfall will be poorly distributed in April, May and June, and this will have a serious impact on agriculture