17 stab wounds, gunshots and strangulation
Whether one takes a Biblical perspective, or wants to go back to the African traditional society, the man or husband, is responsible for the physical security of his family.
God has given man greater physical strength than the woman and a desire to be protectors.
But the tide has turned, and the women the men are sworn to protect have found themselves at the receiving end of anything but protection.
The most dangerous place for women is the home, UN said in a 2018 study. It said women are far more likely to die at the hands of someone they know – in this case, a husband, or boyfriend.
What's worse is the tragedy that when these women are killed, society is almost too quick to justify the action. It will either make a joke out of it or vilify the woman.
Ivy Wangechi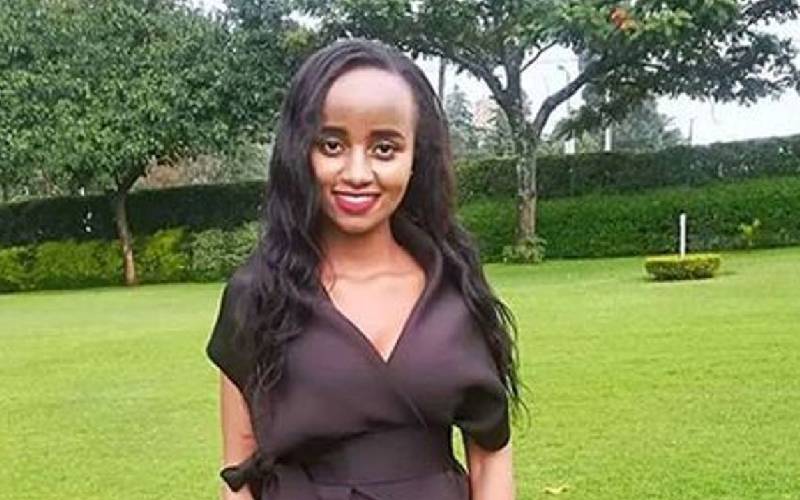 Ivy Wangechi is the latest prominent face of violence against women in Kenya.
Her death was shocking and painful, to say the least.
Naftali Kinuthia who was obsessed with the young woman drove to Eldoret where Wangechi studied and murdered her. Kinuthia is the main suspect in the ongoing investigation.
Kinuthia was armed with a knife and axe which he used to stab and hack the young woman outside the Moi Teaching and Referral Hospital under the watch of everyone.
Wangechi, a sixth-year medical student at Moi University, was the first born in her family. She was scheduled to graduate this December.
As at April 15, Kinuthia had been detained for 14 days to allow police to complete investigations.
The axe and the knife which he used for the murder were presented in court as evidence.
After the murder, social media was awash with reactions from parties that condemned the death, and shockingly, others who made jokes about it.
The 'Axe Challenge', a social media craze, involved users who justified Wangechi's death, proposing that any woman who takes a man's money, knowing the man was interested in a romantic relationship, should be ready to die for it.
There's a saying that until the lion tells his side of the story, the tale of the hunt will always glorify the hunter, in this case, Kinuthia and all those who say his action was valid.
Christine Maonga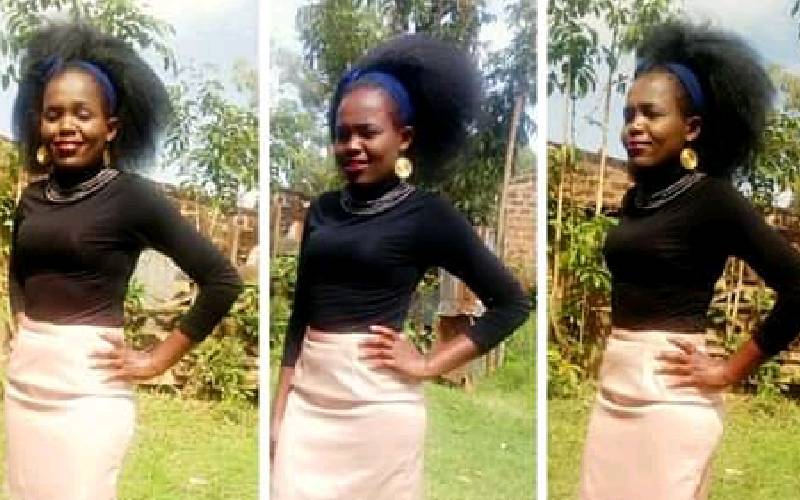 Ivy Wangechi's murder is part of a growing list of women killed this year at the hands of men in their lives.
Christine Maonga was killed by her husband, an Administration Police officer, in Navakholo, Kakamega County, following a domestic quarrel on March 15.
The officer fled after shooting the 26-year-old teacher at Navakholo Secondary School.
To condemn the killing, area residents held demonstrations and blocked the police from picking the body, demanding that the suspect be produced first.
It is unclear what the couple fought over.
Peninah Wangechi
Comments from some quarters implied that while dating, it is easy to spot the telltale signs and walk away.
But Penina Wangechi's story is proof that one could be in a toxic relationship even when the person hurting you is not your boyfriend but your husband.
On April 15, she lay in her hospital bed, acknowledging that it was a miracle she was still alive.
The 30-year-old woman was stabbed 17 times by her husband.
For the past seven years, she claimed, her marriage to Samuel Ndirangu, with whom she has three children, has been a living hell.
"I never took the threats seriously but this time he took my phone and switched it off. He then went to the kitchen, grabbed a knife and stabbed me as I screamed for help," she said.
Karatina District Hospital Medical Superintendent Benson Ngari said Wangechi lost a lot of blood but was lucky because no major organ was punctured.
Her case is among many brutalities in marriages that go unreported, especially in the rural areas.
Beryl Ouma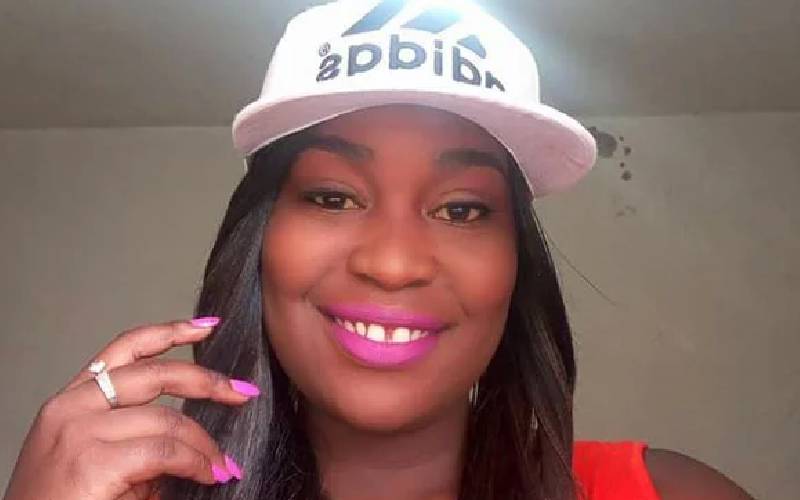 Another case involving a woman and her husband is that of Beryl Ouma.
A postmortem conducted on Beryl Ouma on February 26 revealed she was strangled as she slept.
The report also revealed that Beryl had serious head injuries as a result of being hit by a metallic object at least six times, but that was not the cause of death.
Beryl was taken to Uhai Neema Hospital in Kahawa Sukari, which is a stone's throw away from where she and her husband lived after neighbours reported hearing a domestic disturbance.
But Mark Ouma, Beryl's brother, said the medics at Uhai Neema said Beryl was dead when she arrived at the hospital.
Mildred Wanyonyi
In February 2019, a man stabbed his girlfriend killing her and attempted to commit suicide.
The man, Simon Wamalwa was a first year student at Sang'alo Institute of Science and Technology, Bungoma County.
He is accused of stabbing his girlfriend Mildred Wanyonyi during a fight.
According to witnesses, the two were living together in the same room in a hostel outside the campus since joining the institution early the year.
Wamalwa had claimed that his girlfriend had acquired a 'sponsor' who was pampering her with gifts. The girlfriend denied and a quarrel ensued and that is when he stabbed her several times.
Wamalwa is later said to have turned the knife on himself in an attempt to commit suicide but was rushed by his colleagues to hospital.
What is the problem?
Ivy Wangechi, Peninah Wangechi, Christine Maonga, Beryl Ouma and Mildred Wanyonyi represent a group of women whose deaths could have prevented.
Is it a question of not being able to handle rejection, or is it a bigger issue?
But for women who were hurt or killed by their husbands, then the angle of rejection is not in play.
According to Psychology Today, men tend to have three dominant and demanding roles in life:
Provide
Protect
Prove their Power
The site adds that men who have witnessed violence or have been victims of violence are more likely to see violence as an acceptable means to an end. This is the case in many of the violence cases reported in the media today.
In the same breath, it is worth to note that men have as well suffered in the hands of women, but the cases are not as rampant as women's deaths.
Caregivers, parents, support systems and helpers are required to step up and step in, especially seeing as today, many women choose to lead households and succeed at it. The men are left questioning their role and how to play it.
Life, a lifestyle blog, states that the ego is the inherent part of the self which holds intact our pride, esteem and self-worth. When the ego is bruised, especially during a domestic quarrel or ignored phone calls as was the case in Ivy Wangechi's case, a core element of the man's being is damaged.
Psychologist Dr Carmen Harra says of the many forms of rejection, being denied by a love interest is most agonising.