Delicacy alert! Anyone for cake, bread and doughnut made from traditional vegetables?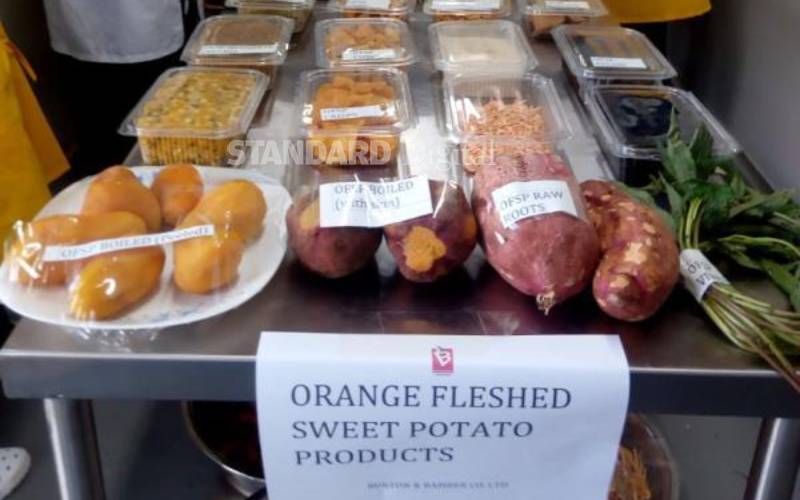 Kenya Agricultural Livestock and Research Organisation (Kalro) researchers have developed an innovative way to make crackles, crisps, cakes, bread doughnuts and cookies from African Leafy Vegetables.
African Leafy Vegetables are indigenous African vegetables that comprises amaranth (terere), spider plant (saga) and the night shade (managu).
The researchers say the innovation was informed by the fact that the African Leafy Vegetables are rich in Vitamin A, C and minerals like iron and calcium.
For the past two years, the researchers have been teaching farmers the benefits of value addition after mass production of the vegetables.
The innovation was one way of maximising the traditional vegetables from going to waste and act as a source of income to small-scale farmers.
"Many people and even farmers do not benefit from the agricultural value chain. Therefore, we came up with an idea during field work after witnessing traditional vegetables going bad after harvest due to overproduction," says Agnes Kwazu, food nutritionist and value addition expert from Kalro.
Kwazu noted that value addition was a way of having the African Leafy Vegetables eaten in a variety of forms.
The process
So how are the African Leafy Vegetables prepared to make flour for baking say cakes?
Take a quick survey and help us improve our website
Take a survey
Kwazu explains the process from plucking the vegetables on the farm to final product of value addition.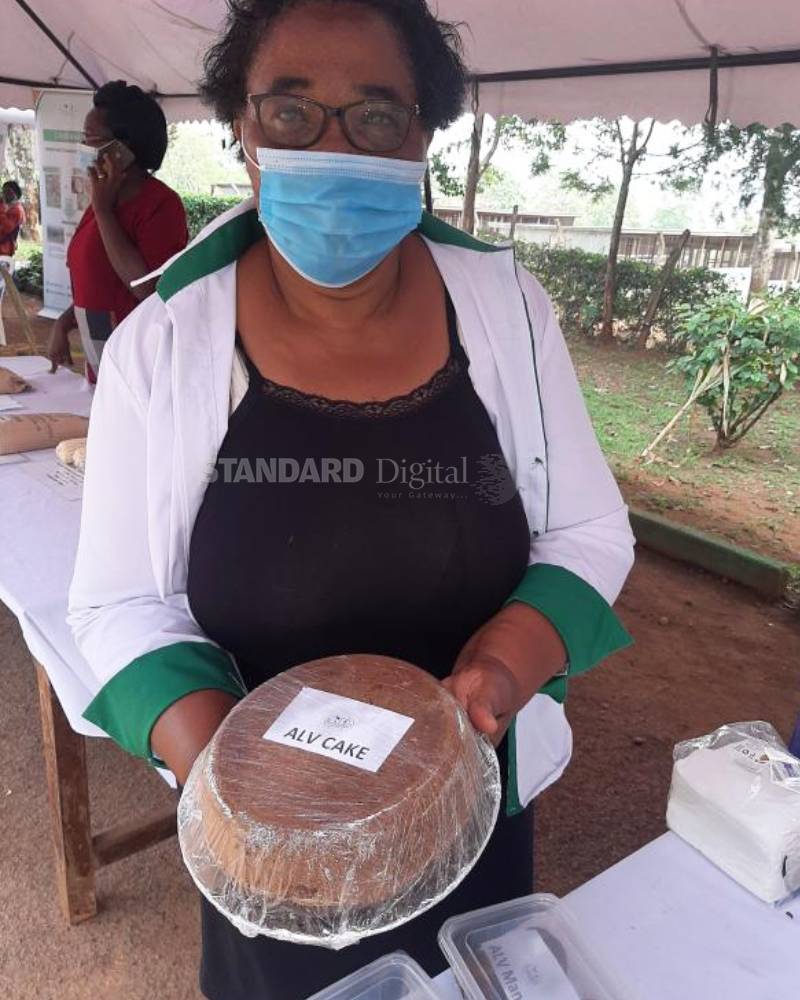 "After plucking the leafy vegetables from the shamba, the leaves are dipped in boiling water for three minutes to preserve vitamin C. This way, African leafy vegetables will still maintain their green colour," says Kwazu.
Next she explains: "Dry the product under the shade on top of a rack away from direct sunlight to stop vitamin A from evaporating."
The next step after drying is putting the vegetables in a tight container to prevent water from entering the vegetables and going bad, she adds.
At this point the African leafy vegetables are too light and can last for almost six months without going bad.
"The next step is to make sure it is dry and produces a cracking sound. Crush it using the hands into smaller particles and later into powder form. Use the mortar for grounding. After grounding, sieve it using a larger sieve to remove unwanted particles and get the refined flour," she explains.
At this point your refined flour, African leafy vegetable is ready for making mandazi, cookies, chapati, cakes, bread and doughnuts.
To make 500 grammes' cake using the vegetable flour is simple.
Simple ingredients
"First step is to have your vegetable flour of 150 grammes, 200 grammes of wheat flour, 100 grams of sugar, 200 grammes of blue band, one cup of lemon juice for preservative, baking powder, a drop of Vanilla essence, a cup of milk and 5 eggs," she opines.
"From these ingredients, make a dough by mixing it thoroughly until you have a soft dough ready for cooking. Baking takes one hour, 15 minutes," says Kwanzu.
The food nutritionist says the cake is called an African Leafy Vegetable cake (ALV) and is a complete balanced diet and nutritious option to the other wheat cakes.
"This cake contains all nutrients starting with vitamin A and C, starch, proteins, carbohydrates, minerals like iron and calcium. These minerals are great for immune system, strong bones and good eyesight," says Kwazu.
"As Kalro, we intend to go round three counties, Kakamega, Vihiga and Busia, to teach indigenous vegetable farmers value addition and its commercial purposes. We will also teach them how they can earn income from their vegetables and prevent them from going bad leading to wastes," she shares.