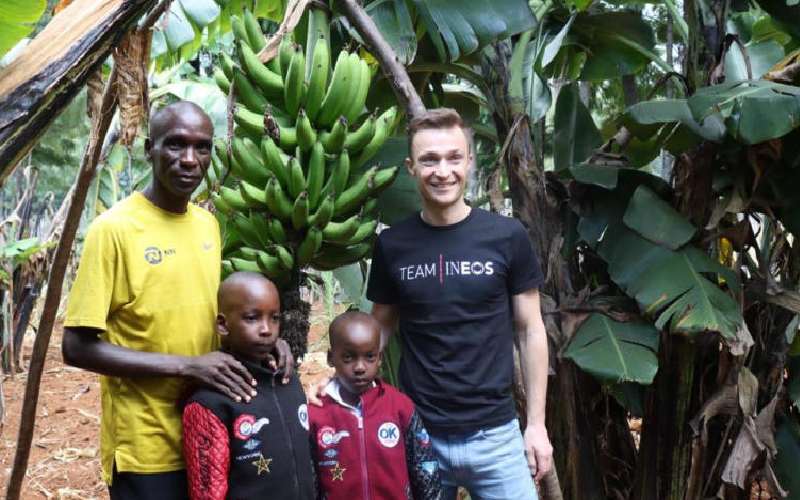 A number of prominent Kenyans also earn a living through farming. In fact, for some, it is a mainstay: their most dependable source of living.
The Smart Harvest and Technology has carried stories of these personalities in previous editions and they have been nothing but inspiring. But it is enticing to know how they do it and the lessons other farmers can learn from their experiences.
Like all other farmers, 2020 was also a difficult year for these farmers too.
As we get on with 2021, a few of them have shared the greatest lessons learnt and how they hope to conduct farming in the New Year.
ELIUD KIPCHOGE:
Plan ahead!
If running a marathon is an art Kipchoge is Picasso. He is so good at it: he is the only man to have cleared a marathon under two hours.
But Kipchoge's success transcends the open field. He is a dairy farmer.
His advice to farmers is: "Good preparation and planning," insisting on the old adage that failing to plan is a plan in itself – which leads to undesired results.
According to Kipchoge, planning is the key. "Plan to buy fertilisers and seeds [ahead of time] to avoid last minute rush."
He also believes that the determination of a farmer is commensurate to the rewards: the harvest they end up with.
"What you will be sowing this year, you will automatically reap," he says.
ADELINA MWAU:
Think beyond maize and beans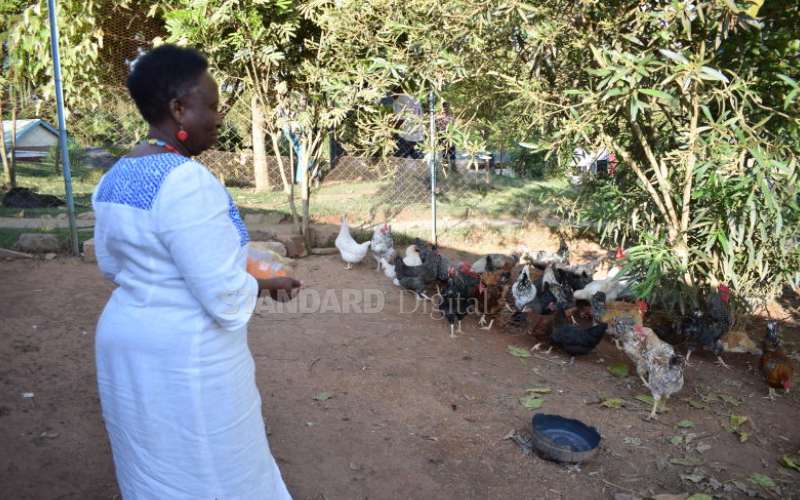 Mwau is serving her second term as the deputy governor of Makueni County.
Even though she treads a very tight schedule that involves serving her constituents, Mwau makes time for farming.
She is both a commercial and a subsistence farmer: focusing on earning revenue but also providing her household with healthy organic food.
Mwau owns a dairy herd, thousands of avocado trees, fields of fodder (Napier grass and Brachiaria), at least 1,500 chickens and a slate of vegetable gardens.
She says farming can be therapeutic. The whole experience conveys oneness with nature. And that, for a woman whose daily engagements involve solving problems for Makueni residents, can be cathartic and fulfilling.
For Mwau, 2020 came with the challenge of little rain.
"My farm is located in Kilungu hills (in Makueni). We did not receive enough rain last year. We are staring into a drought right now.
"The information that we receive from the meteorological department has proven unreliable sometimes. We hope for good rains come March."
The larger Eastern province is classified as arid and semi-arid. Water scarcity is a regular problem here.
Realising this led to Mwau digging four dams in her farm and instituting other water harvesting – and water conservation – measures.
Mwau is advising farmers – especially those from ASAL areas – to be keen on the climate and weather: to have a keen focus on finding solutions for weather related shortfalls.
Her most important message going into 2021 was however reserved for farmers who come from her constituency – and others scattered across the nation: "Drop the obsession with maize (and to some extent, beans); there are more valuable options to consider."
Mwau grew up at a time maize was the common crop farmed "by everyone".
To date, she notes, the psyche of the average farmer in Kenya has been captured by maize farming.
Mwau – except for personal consumption purposes – does not grow maize.
"I want to tell our farmers to think beyond maize; the crop that we have grown traditionally.
"We know for certain that there are crops that earn farmers higher values. These are the crops that they should start farming."
THOMAS LETANGULE:
Buy insurance for your herd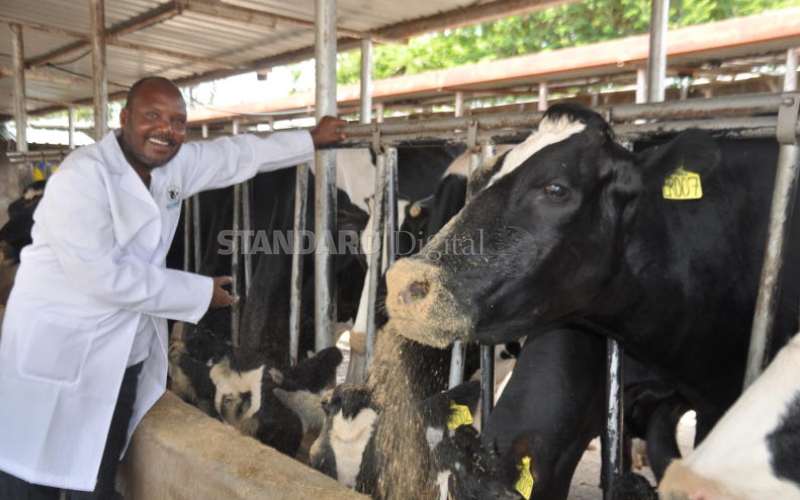 Letangule is a former Independent Electoral and Boundaries Commission commissioner. Today, he is a high-ranking lawyer with private practice.
As part of his retirement plan, he set up an elaborate commercial dairy enterprise in Kabarak, Nakuru County. Richlands Farms Ltd produces on average 350 litres of milk per day.
Letangule says: "It has been a beautiful experience doing dairy farming. We produce a lot of milk. Yet, we haven't been able to exhaust demand from our clients."
In 2020, Letangule notes, the business was affected when some corporate clients closed operations. But the effect was not so much as to cause a shutdown.
As the New Year roles in, he notes, demand for the milk the farm produces is ticking up.
"My 2021 plan is to build a processing plant and diversify into value addition – so that we can process, package and sell milk and yoghurt (to start with)."
In 2020, as Covid-19 brought the world to a standstill, Letangule experienced a different challenge: a viral disease outbreak on his herd.
"The most visible symptom was swellings on the skin," he says. "I brought in a vet who quickly diagnosed it as a viral infection and moved swiftly to isolate four infected animals."
Letangule's herd is made up of pure Holstein Friesian cows. He says the market value of each cow is about Sh250, 000.
"I know so because that is exactly the amount I paid for each cow when I started this farm," he says.
With the help of the vet Letangule was able to arrest spread of the disease. However, he lost one of the four cows.
"It was painful to lose this cow because it's true value is much higher than the Sh250,000 market price."
According to Letangule, each of the cows gives him on average 25 litters a day.
If the cow lactates for one year the value of the milk it produces would be Sh540, 000 annually at Sh60 per liter.
After losing the cow Letangule insured all his herd.
"I have learnt the hard way the importance of insuring the cows. Had I done so it would have been easier to replace the lost cow," he says.
And so, Letangule's message this year is: "Consider, critically, insuring your herd (or crops)."
OMINGO MAGARA:
Always be ready to adjust and re-adjust
The former Member of Parliament for South Mugirango went into dairy farming after losing the seat. With a herd size close to 100, Magara can easily be described as the quintessential dairy farmer. In 2020 Magara's dairy enterprise, located in Rongai, Kajiado County, was hit badly by the effects of Covid-19 pandemic.
"We lost many clients. But also the value of milk went down as well. Yet, the cost of production remained high. We still needed to buy inputs at the same price while our revenues had plummeted," he says.
Magara had to think quickly and fast to avoid the business sinking further towards a point of no return. As the New Year roles, he acknowledges, there are signs that things are getting better. But he also has his work cut out for him.
He says: "Part of what I am planning to do going forward is reducing my herd size. I want to get rid of sickly and old cows and maintain the ones that are in the prime of production."
This would cut down costs of operations at the farm. Downsizing, he says, will be followed by increasing the herd size later – perhaps when it is convenient.
The biggest lesson Magara says he learnt is that every farmer ought to be prepared to make changes and adjust according to a situation.